Why Does Uremia Cause Ulcer
2015-07-06 02:57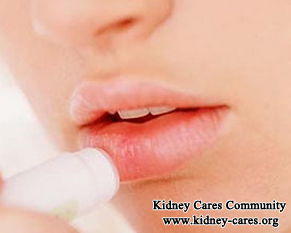 Why does uremia cause ulcer? Ulcers do not occur in the kidney area, but they can develop as a result of kidney disease or kidney failure.
1. How does uremia cause ulcer?
In uremia, nitrogen metabolites and other toxic substances cannot be discharged out of the body, and this can cause fluid, electrolyte and acid-based disorder. In addition, it can also lead to lesions of various organs and systems. Among them is digestive system problem. Accumulated urea in the body will be discharged into digestive tract and then under the function of bacteria urea enzyme this can irritate gastrointestinal mucosa, which can lead to fibrinous inflammation. In this condition, ulcer and bleeding will occur. Ulcer can occur in oral cavity, esophagus and rectum.
2. What are the symptoms of ulcer?
Pain
Pain is often a symptom of ulcer. The pain may be dull or severe and it may come and go. This pain is located in the area of the ulcer.
Nausea and vomiting
Ulcer can cause nausea and vomiting. The acid piling up in the stomach can cause a person to vomit after eating or you may vomit yellowish stomach acid at any time.
Dizziness or fainting
The ulcers can also cause a drop in blood pressure and this can create dizziness or cause fainting.
Burning sensation
A burning sensation is also a common symptom of ulcers. The burning may come and go and may become better or worse with food intake. The sensation is similar to heartburn.
Hunger or empty feelings
A feeling of hunger sometimes is associated with ulcers in the stomach area. The hunger or empty feeling may be relieved by eating and return shortly thereafter.
The fundamental way for relieving ulcer is to repair kidney damage and improve renal function. If kidney function is improved, kidneys can discharge nitrogen metabolites and toxic substances from the body so as to rectify digestive system problems including ulcers.
Any question, please feel free to leave a message below or consult our online doctor directly. We will make our efforts to help you.
Our Treatment Effect
High creatinine level is dangerous to a kidney patient
Move the mouse to enlarge the picture
If you also want to reduce your high creatinine level, please look at this patient's report. When he was just hospitalized in our hospital on Dec 11, 2018,
His creatinine:1028umol/L,
urea: 39.7mmol/L
UA : 513umol/L
After a period of our treatment,
his creatinine:331umol/L, urea:16.1mmol/L
UA :325umol/L on Jan 5, 2019.
His condition was getting better and better. You can also get better.
For a CKD patient, you can choose Chinese medicine treatments to control your condition. your creatinine level can be reduced radically, symptoms can be alleviated and more importantly, your renal function will be improved. In this way, you can stay away from end stage kidney disease and avoid dialysis.
Latest Articles
Uncle Duan is from Jiang Xi Province, China, a
Is it possible to reduce vomiting if creatinin