What Are Symptoms Of Uremia
2015-04-16 02:12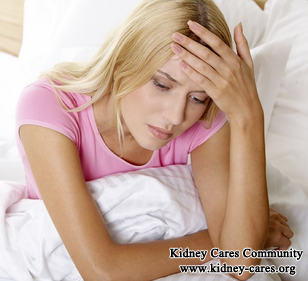 If most part of kidney tissues present renal fibrosis, it will lead to kidney dysfunction and then cause uremia. Actually uremia can be avoided. Once kidney tissues have renal fibrosis, you should pay much attention to it and take positive treatment to control it. Generally speaking, if kidney function is damaged, it will cause many complications. Well, what are complications of uremia?
1. fluid and electrolyte disorder
If uremia occurs, it indicates that kidney disease has developed to end stage. At this time, patients will experience fluid and electrolyte disorder. Besides, patients also suffer from anemia and bleeding. Some uremia patients also have high blood pressure.
2. neurological symptoms
Uremia will also lead to neurological symptoms. For example, in the early stage of uremia patients will have dizziness and headache. The comprehension and memory ability in uremia patients will also decline. If uremia has a further development, patients may also have mood irritability and muscle vibration.
3. body twitch
Severe uremia can lead to body twitch. Some uremia patients will have a dim expression, lethargy and even coma. In addition, uremia can result in cerebral angiospasm, a lack of blood to the brain. At the same time, cerebral vascular permeability will be increased.
4. encephaledema
Uremia affects the brain and then cause encephaledema. What's more, uremia may also lead to digestive tract symptoms. For example, patients may also suffer from dyspepsia and inappetence. That is, patients may have nausea and vomiting after the meal accompanied by long time of diarrhea.
What are symptoms of uremia? After reading the above, we hope you have a clear understanding about your disease. If you have any question, you can leave a message to kidneycares@hotmail.com. We are glad to help you.