What Causes Heart Failure In Uremia Patients
2014-12-15 06:25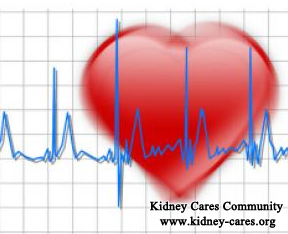 Illness disease itself scares many people because it threatens people's body health. As for uremia, it is not only complex but also accompanied by a series of complications. In the late stage of uremia, it will also cause many damages on body organs. The dangerous complication of uremia is heart failure. Well, what causes heart failure in uremia patients?
Heart failure can be caused by the following factors:
1. Low immunity
Decreased immunity can induce infection easily. After infection, pericarditis or myocarditis can lead to heart failure.
2. atherosclerosis
High blood pressure of uremia and hyperlipidaemia after dialysis can both speed up the develop of atherosclerosis. This increases the death rate of uremia. During the process of dialysis, many people die from myocardial infarction.
3. electrolytes disorder and acidosis
When kidney are damaged, electrolyte disorder and acidosis will occur. Due to disordered electrolytes, it changes the myocardial electricity and cardiac excitability. Under such condition, patients will experience cardiac arrhythmia and heart failure.
4. renal anemia
Long term of anemia will make myocardium be in a state of anoxia and myocardial function decrease. Compensatory mechanisms of the body speeds up heart rate and cardiac output increases. This will workload the heart and make myocardium anoxia, which leads to heart failure.
5. high blood pressure
High blood pressure is a symptom as well a major cause of kidney disease. Long term of high blood pressure will workload heart. This causes the wall of vertricle to become thick and heart to become large. In this condition, heart failure will occur.
To prevent the occurrence of heart failure, apart from controlling the above underlying causes, the fundamental way for heart failure is to repair damaged kidney and improve renal function so as to prevent the complication of unhealthy kidneys.