What High Potassium Foods Should Be Avoided By Uremia Patients
2014-09-14 06:56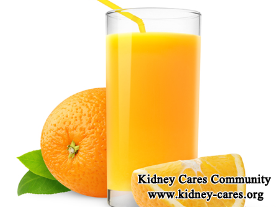 Potassium is an important substance which helps keep acid-based balance. When potassium is high in healthy human body, it will induce heart attack and even threaten your life. Uremia patients should control potassium intake so as to avoid illness aggravation. Therefore, uremia patients should keep far away from some high potassium foods.
Experts in Shi Jiazhuang kidney disease hospital pointed out that many foods in daily life contain high potassium:
1. Frumentum
Whole grains and germ
2. Dairy products
Various flavored milk
3. Meat
Poultry, fish and lean meat are also rich in potassium
4. Beans
Soybean is the most high potassium food
5. Vegetables
Vegetables with high potassium level are mainly seen in dark vegetables, water spinach, fragrant-flowered garlic, nori and kelp
6. Fruits
Bananas, citrus reticulata, orange and fresh orange juice
7. Nuts
Hazelnuts, cashews, pumpkin seeds, sunflower seeds are particularly high in potassium.
8. Others
Chocolate, cocoa, peanuts, roast sweet potato, raisins and canned-salted products
9. Braggs soy seasoning
When glomerular filtration rate (GFR) is lower to 20-25ml/min or even lower, kidney's ability of filtering potassium also declines. At this time, patients are prone to suffer from hyperkalemia. Hyperkalemia is more likely to occur under the condition of much potassium intake, acidosis, infection, trauma, gastrointestinal bleeding and imbalance potassium. Therefore, uremia patients should limit potassium intake strictly. However, what you should pay attention to is you should check your blood potassium level routinely, which aims to prevent hyperkalemia and hypokalemia.
Although uremia patients need to keep away from foods with rich potassium, it does not mean all potassium foods are avoided. As for some high potassium foods, before eating, they should be low temperature storage to reduce potassium content. If you have any doubts, feel free to consult our online doctor or leave us a message to kidneycares@hotmail.com. We will provide you suggestion freely.