Food Lists that Diabetes Should not Eat
2012-12-21 15:06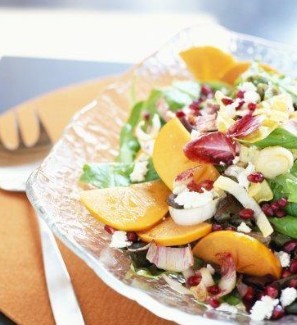 The foods we eat and liquid we drink has direct and significant impact on our blood glucose level, therefore to help better control high blood sugar for diabetes, there are certain foods that they should avoid or at least limit the amount.
Sugar
Sugar has the most direct impact on blood glucose level, therefore they should be avoided including white sugar, brown sugar, maltose, fructose, chocolate, cookies, ice cream, candy, cakes, etc. Fruits and vegetables contain rich fructose. Some fruits like plums, mangoes, dates, figs, watermelons and all dried fruits should be limited.
Fat
Foods that are high in fat especially saturated fats will increase blood lipid and worsen diabetes.They include butter, margarine, animal fats, fries, croutons and hydrogenated oils. Plant oil is preferred while cooking such as oliver oil and flaxseed oil.
Starch
High-starch foods have great influence to blood sugar level, these foods include potatoes, rice, sweet potatoes, lotus powder, etc.
Refined grains
Refined grains such as white rice, white flour can be converted directly into sugar after digestion, therefore diabetes should avoid refined grains and have more brown rice and brown flour.
Restaurant foods and fast foods
They are usually high in carbohydrates, calories and fat, therefore they should be avoided.
Prepared foods
Prepared foods such as frozen meats and frozen vegetables contain more sugar and starch than fresh foods. What is more, the preservatives in prepared foods contain more sugar and salt. Diabetes should have less salt especially if they also have high blood pressure.
Artificial sweeteners
Some diabetes patients will use artificial sweetener such as nutrasweet and splenda to replace sugar and they think this is health. Even though, they should not have too much, not to say that there is still no consensus on this issue.
Alcohol
Alcoholic drinks should be avoided by diabetes and especially if patients also experience high blood pressure.
No matter what diabetes patients need, what really count is the overall nutritional balance. For any puzzles, consult your doctor to determine what should be eaten and what should be avoided according to your specific conditions---your height, body weight, blood glucose level and physical conditions.
Leave Message
Leave your problem to us, we are here to help you with free charge!