Is Avocado Good For Diabetic Person
2015-04-23 11:11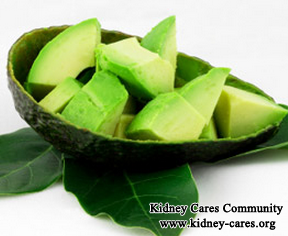 When you have diabetes, you should know food plays a big role in controlling your blood sugar levels. Avocado is rich in nutrients like vitamin A, vitamin C, vitamin B6, copper, calcium, potassium and magnesium. It is also a good source of dietary fiber. Well, is avocado good for diabetic person?
Monounsaturated fat in avocado
Avocado is a healthy food for diabetic person. Avocado is high in monounsaturated fat, which are generally considered among the healthiest of fats. Researches have proven that a diet high in monounsaturated fats and low in low-quality carbs may improve insulin sensitivity. Monounsaturated fats also improve heart health-an especially important benefit for people with diabetes which have an increased risk for heart disease and stroke.
Carbohydrate in avocado
In addition, avocado can provide available carbohydrate for diabetes patients. To better estimate the effect of avocado on your blood sugar levels, you can calculate their available carbohydrate content by subtracting fiber from the total carbs.
Manage blood sugar
Avocado may help you maintain blood sugar levels. With its high levels of soluble fiber, avocado is said to improve the condition of those with insulin resistance. It is claimed that use of avocado may sometimes help reverse this medical condition. What's more, avocado contains glutathione which is an antioxidant to boost immune system.
In summary, avocado is good for diabetic person. And you can add avocado to your diet no matter whether you are a diabetic person or not. Of course, how much avocado you can eat depends on your medical conditions. For this, you need to send your detailed medical condition to kidneycares@hotmail.com. And our expert will help you eat avocado healthily.