Are Chinese Red Dates Ok For Diabetics
2015-04-07 08:10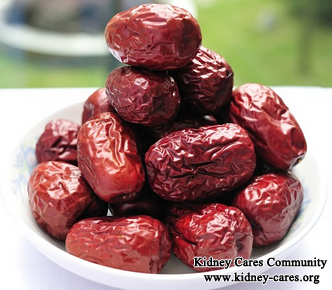 Chinese red dates also called "Hong zao" is rich in dietary fiber, antioxidants, potassium and magnesium which may enhance your health and help decrease your chance of developing many chronic diseases. Well, are Chinese red dates ok for diabetics?
Diabetes patients had better not eat red dates. Since the sugar in red dates is really high, eating dates will worsen diabetes. Other fruits with high sugar should not be eaten too much like banana and crataegus pinnatifida bunge.
As for people with stable blood sugar, they can eat red dates moderately. This is because red dates have the following health benefits:
1. enhance immunity
Red dates can increase immunity and prevent cancer cells. It is researched that red dates can promote the compound of white blood cells, reduce the serum cholesterol and increase serum albumin.
2. reduce the risk of kidney stone
Patients who regularly eat red dates have lower risk to suffer from kidney stone. This is because red dates contain rich vitamin C which can make excess cholesterol change into bile acid. Less cholesterol will decrease the risk of kidney stone.
3. rich in calcium and iron
Red dates are rich in calcium and iron which plays an important role in preventing osteoporosis and anemia.
4. lower high blood pressure
Red dates contain a substance called rutin which can soften blood vessels so as to decrease blood pressure. It has curative effect on high blood pressure.
Although red dates has so many health benefits, diabetes patients should not overeat red dates to avoid worsening the medical conditions.