What Foods To Avoid With Diabetes
2014-12-28 03:42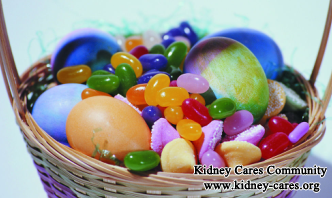 Diet control is the basic treatment for diabetes. Since some foods can elevate blood sugar or lead to chronic complications of diabetes, people should eat less or avoid such foods. People be careful with foods, which can control blood sugar and reduce the occurrence of complications.
What foods should be avoided by diabetics?
Foods with high glycemic index
Diabetics should not eat white sugar, brown sugar, rock candy, glucose, barley-sugar, chocolate, toffee, fruit drops, preserved fruit, canned fruit, soda, juice, jam, ice cream, sweet drinks, biscuits, bread and cake, etc. These foods are high glycemic index and patients tend to have hyperglycemia after they eat these foods.
Foods with high calories
High calories foods including peanuts, sunflower seeds, cashew nut, pine nut and walnut should not be added as a part of diabetes diet.
Foods with high cholesterol
Diabetics should not consume foods with high cholesterol level and avoid eating animal fat such as head, liver, heart, lung, kidney, yolk, butter. Eat less fried foods. These foods will elevate blood fat, causing atherosclerosis and cardiovascular disease.
Avoid drinking too much alcohol
Overdrinking will lead to disorder of fat metabolism disorder and workload your liver. Besides, long term of drinking alcohol may also increase the risk of diabetes. If people take insulin treatment and drink alcohol on an empty stomach, low blood sugar will occur. Therefore, diabetes patients had better not drink alcohol.
Less salt intake
Diabetes patients should eat light with less salt intake. Avoid eating processed or pickled foods to prevent consuming too much salt. This is because high sodium intake is more likely to induce high blood pressure and arteriosclerosis.