Is Celery Good For Type 2 Diabetes
2014-07-04 06:56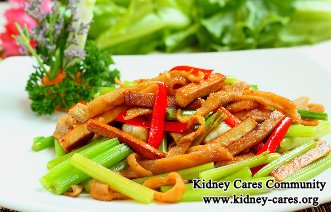 The nutrients in celery may help prevent Type 2 diabetes, so diabetes people can consume some celeries in their diet. Well them how does celery help diabetic people? Here you will learn the information.
Some of the nutrients in celery may help ward off type 2 diabetes and benefit diabetics. It is estimated that 439 million adults worldwide will suffer from this disease by 2030, so keep celery on hand and make it easy and inexpensive part of your healthy diet.
Vitamin K in celery and diabetes
Celery is rich in vitamin K, which reduces the inflammation, which may increase your sensitivity to insulin and improve your glucose metabolism. People with highest vitamin k intake have a lower risk of Type 2 diabetes compared with those with the lowest intake.
Diabetes and kidney disease
If you have Type 2 diabetes, you are at an increased risk of kidney disease. High blood sugar can overwork the kidneys, which damage them over time. After many years, they start to leak small amounts of protein into the urine, which means that the kidneys are damaged. Of course, not everyone with diabetes develops kidney disease. Factors that can influence kidney disease development include genetics, blood sugar control and high blood pressure. The better you keep diabetes under control, the lower the chance of getting kidney disease.
Celery is good for type 2 diabetes and is also good for reducing the risk of kidney disease. In this light, kidney disease patients can consume celeries. If you want to know more information on diabetes and kidney disease, you can email us to kidneycares@hotmail.com, and we will provide information as much as possible.