How Does Type 2 Diabetes Lead To Chronic Kidney Disease
2014-04-17 02:44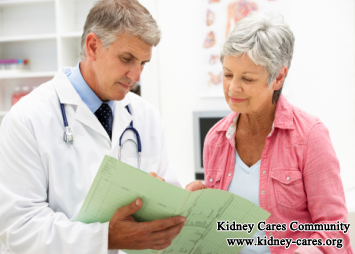 Chronic kidney disease (CKD) can be manifestation of another chronic illness that are causing end-organ renal damage such as diabetes mellitus, especially diabetes type 2. Diabetes is the number one cause of CKD. In 1999, almost 44% of patients who needed dialysis had diabetes as the underlying cause for their kidney disease. The numbers continue to rise today.
How does type 2 diabetes cause kidney damage?
Diabetes is the most prominent cause of chronic kidney disease. Diabetes is a disease that affects the body's ability to produce or use insulin. When the body turns the food into energy, also called sugar or glucose, insulin is used to move this sugar into cells. If someone produces little or no insulin, or if the body cannot use the insulin, the sugar will remain in the bloodstream instead of going into the cells. After a period of time, high sugar levels in the blood will damage tiny blood vessels throughout the body including the filters of the kidneys. As more damage does to the kidneys, more fluids and wastes can accumulate in the bloodstream instead of being disposed out. Both type 1 and type 2 diabetes can cause kidney disease. However, because type 2 diabetes is increasing prevalent, it is most commonly associated with kidney damage than type 1. And 20% and 40% will develop diabetic nephropathy during the course of their disease. In this case, as the number of diabetic patients increase, the incidence of chronic kidney disease can be expected to follow.
What can people with diabetes do to prevent chronic kidney disease?
The best way to prevent getting kidney disease from diabetes is to:
Control your blood sugar
Keep blood pressure under control
Check your blood pressure as often as your doctor suggests
Do tests for kidney disease at least once each year
Take medicines to help control your blood pressure, blood glucose and cholesterol prescribed by your doctor.
Have a diabetes diet (Some Dietary Suggestions For Diabetics )
Exercise regularly
Avoid alcohol
Quit smoking
If you would like to see a doctor who specialized in the care of kidneys, you can consult our online professional renal experts or leave us a message to kidneycares@hotmail.com. And our renal experts will give you suggestions according to your individualized conditions.