Is Celery Good to People with Type 2 Diabetes
2013-12-21 13:43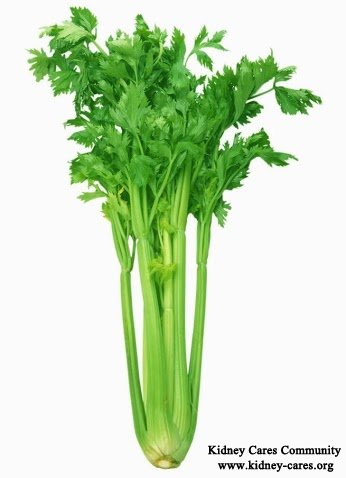 Type 2 diabetes is also called adult diabetes,mostly occurring among people between age of 35-40.It is a condition in which pancreas islet still can produce insulin,but the body can not make use of it properly. In early stage of type 2 diabetes,the patients can depend on changes in diet and life style to control blood glucose. Is celery good to people with type 2 diabetes?
Celery is a good option for people with type 2 diabetes. It can bring the following benefits to the patients, as follows:
Effects of vitamin K
Celery is abundant of vitamin K.Vitamin K can reduce inflammation,which may increase the sensitivity to insulin and improve the glucose metabolism. A study showed that the patients with high intake of vitamin K have a lower risk of developing type 2 diabetes.
Anti-bacterial effect
The same bacteria that can wreak havoc on your stomach may also contribute to type 2 diabetes. Celery has the unique ability to block the growth of the bacteria, thus reducing the risk of type 2 diabetes.
Other health benefits
The patients with type 2 diabetes are at an increased risk of heart disease and bone and joint disorders. Eating celery may help prevent these associated health conditions. In addition, the calcium in celery can protect the blood vessels and improve the bone function remarkably. It also assists in controlling blood pressure and lowers the lipids,or fat,in your blood, which protects against heart disease.
The above are the health benefits of celery on people with type 2 diabetes so they are recommended to their diet. However,if severe kidney damage occurs in type 2 diabetes, celery should be removed from the diet. As kidneys fail to remove potassium from body, the potassium in celery can elevate the potassium level in blood further. High levels of potassium in blood can be very dangerous and even life-threatening.