Can Proteins in Urine due to Diabetes Go Away With Medicines
2013-01-12 12:02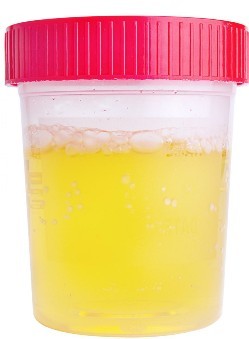 It is well known that one of the typical symptoms of diabetes is increased urination, if there are excessive proteins in urine (more than 150mg/d) and it lasts for long time without any alleviation after good rest and diet adjust, it means that the kidneys have been damaged and the kidneys' barrier functions have been affected by long time high blood glucose.
In the early stage of diabetic renal damages, there can only be microalbuminuria with 24-h urine albumin ranging from 30-300mg. It is very important to have timely and proper medicines and treatments to reduce protein loss in urine or there will be irreversible decline of renal functions once clinical proteinuria (daily urinary proteinuria more than 0.5g).
Some medicines can alleviate protein in urine:
ACEI and angiotensin receptor antagonists as well as other antihypertensives such as diuretics, calcium channel blockers, beta blocker, methyldopa, clonidine are effective at reducing protein in urine, controlling high blood pressure, slowing down decline rate of GFR and protecting kidney functions.
When blood pressure is lowered to 135/85mmHg from 160/95, there will be obvious reduction of urinary protein and the decline rate of GFR will be lowered to 0.35ml/min/month from 1ml/min/month. What is more, the life expectancy will be much extended with timely and effective control of high blood pressure.
Besides well control and treatment for high blood pressure, proper medicines and treatment should be received to bring the high blood sugar level down. After the underlying cause of renal damages is brought under control, illness conditions will be stabilized and protein in urine will be reduced.
When the illness progresses into clinical diabetic nephropathy, hypoglycemic agents usually will be replaced by insulin. Controlling blood sugar can improve microalbuminuria and it is beneficial to alleviate other complications.
Besides, there are many herbal medicines such as cordyceps sinensis that can help reduce protein in urine, improve plasma albumin level and protect kidney functions.
Hope this information can help you! For more detailed analysis of your illness conditions or need any help, welcome to leave us a message or email to kidneycares@hotmail.com . We will give you a relay as soon as possible!