Can You Go Back From Stage 4 Chronic Kidney Disease
2014-12-11 03:31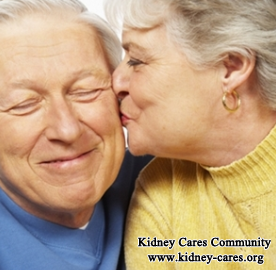 Can you go back from stage 4 chronic kidney disease (CKD)? Stage 4 CKD is a serious medical condition. In this stage, 75% kidney function has lost. Is it possible to reverse CKD Stage 4?
Chronic Kidney Disease is a more complicated disease. It is often associated with other long term conditions like high blood pressure and diabetes. CKD is a progressive disorder and the damage caused to the kidneys in this condition is often irreversible.
Though the damage associated with chronic kidney disease is irreversible, you with the condition tends to have a normal life span provided the primary disease condition is treated adequately.
In what case, is it reversible with stage 4 kidney disease?
The following factors indicate reversible kidney damage:
1. obstruction
obstruction of the renal system including the ureter or urethra due to a renal stone or a stricture is often reversible. Often when the obstruction is removed, the kidney function are restored to full capacity.
2. inflammation or urinary infection
urinary tract infection (UTI) leads to the inflammation of the linings of the renal system. When the condition affects the kidney, it is called glomerulonephritis. Often inflammation is associated with autoimmune disorders which cause damage and destruction of the glomeruli. This condition is related to partial or complete recovery, depending on the severity of the condition.
3. pressure on the kidneys
pressure on the kidneys can also result in renal damage. The recovery depends on the extent of the damage and is often irreversible if fibrosis takes place.
4. dehydration and renal damage
dehydration often leads to renal damage. Lack of fluids tends to interfere with the kidneys ability to function optimally.
From the above, we can see the earlier the treatment, the better the renal function. If left untreated, it is possible for them to change into irreversible kidney disease. If your stage 4 kidney disease is a irreversible disease, you can also stop its progression by following a kidney-friendly diet and improving renal function. If you want to know how to reverse stage 4 kidney disease, you can email to kidneycares@hotmail.com or leave us a message below.