Does Camel Milk Help Save My Kidneys with CKD 4
2014-08-12 08:03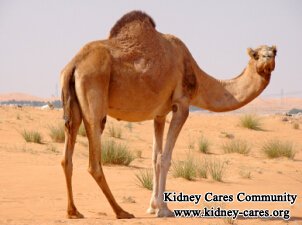 Now milk may be a necessity of your life, but most of the milk we drink is cow's. Have you ever drunk camel milk? Camel milk has more health benefits than cow's milk. Its numerous medicinal values have benefited these camel herding tribes for centuries. Thus some of the kidney patients begin to ask: Does camel milk help save my kidneys with CKD 4? In the following, you will have a general knowledge of camel milk.
Camel milk boosts immune system.
The reason why people get disease is that their immune system can not overcome the antigen invading into the body. Camel milk is rich in immunoglobulin, which allows it to target the disease-causing foreign substances that damage a person's immune system. Besides, it is high in vitamin C, three times higher than the cow's milk. Vitamin C also helps boost immune system. A good immune system can help you fight against kidney disease.
Camel milk controls blood sugar.
Diabetes is a leading cause of kidney failure. If your kidney disease is caused by diabetes, camel milk is a good choice. Because camel milk is packed with insulin and insulin-like proteins, which have an anti-diabetic effect in the body. Besides, camel milk is low in fat, which is helpful in controlling high cholesterol level caused by diabetes.
Other health benefits of camel milk.
Camel milk strengthens bones so as to prevent osteoporosis, because it is rich in calcium. It can also ease anemia, because it contains ten times more iron than cow's milk. Moreover, it helps fight bacterial, other infections and states of chronic inflammation.
Precautions
Kidney patients are often recommended to follow a low protein diet to reduce urea level. With CKD stage 4, protein intake should be controlled into 0.4 g/kg per day. Though camel milk has so many health benefits, you should control the intake of camel milk. And you must take your doctor's advice before drinking it for the purpose as a cure for health disorders.