Some Complications of Purpura Nephritis
2015-04-11 07:24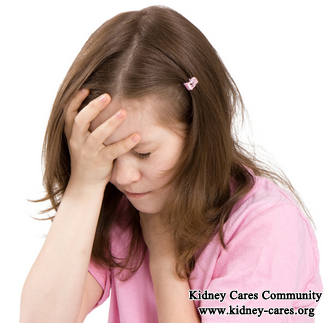 Purpura nephritis will affect your whole organs and make patients have various symptoms. Well, what are complications of purpura nephritis. Read through the article and you will find the answer.
1. joint pain
Purpura nephritis patients often experience pain in joint, knees, hands and feet.
2. edema
Edema is another common symptom in purpura nephritis. This is because damaged kidneys cannot discharge excess water from the body, causing water retention in the body. Therefore, swollen joints in knees and ankles are common to be seen in patients with purpura nephritis.
3. high blood pressure
About 20-40% of purpura nephritis patients may develop high blood pressure.
4. stomachache
Stomachache usually occurs in lupus nephritis patients and patients may also have nausea, vomiting.
5. rash
The most obvious and universal sign of purpura is reddish-purple spots. It usually occurs in face, legs, feet, arms and trunk.
If you have any of the above symptoms, you should see a doctor as soon as possible so as not to delay the best treatment time. The treatment for purpura nephritis should include dietary management and medical treatment. Purpura nephritis should avoid some foods that can cause allergic reaction like fish, shrimp, crab, calm, white spirit and chocolate and so on. The medical treatment should aim for strengthening patients' immune system so as to protect patients from being affected again by purpura nephritis. Any question, you can leave a message to kidney-cares@hotmail.com or consult online doctor directly. We are glad to help you.
Our Treatment Effect
Move the mouse to enlarge the picture
This patient suffers from Purpura Nephritis and has many red spots in his legs before our treatment. After our Chinese medicine treatments, he got great improvement. His red spots disappeared. See the effect from the above pictures.