How Long Can You Live With Purpura Nephritis
2015-03-13 07:58
How long can you live with Purpura Nephritis? If Purpura Nephritis does not get treatment timely, it will progress to kidney failure, uremia and other serious diseases. To treat purpura nephritis, patients need to know what should pay attention to.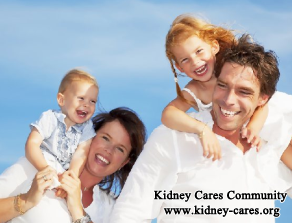 To alleviate and prolong the life span of purpura nephritis, patients need to keep an eye on the following aspects:
1. life nursing care
Purpura Nephritis patients need to measure blood pressure regularly. Bed rest time increase based on blood pressure. Moreover, patients should maintain oral clean sanitation.
2. proper diet
Avoid allergic foods
Because purpura nephritis is a kind of allergic disease, patients with allergic purpura should avoid foods which are allergic. Besides, patients should be careful about vegetables which have fresh bud because pollen is a common allergen.
Consume rich-protein foods
Patients with allergic purpura are at a higher risk for anemia which always leads to some complications like tiredness, pale look, shortness of breath and sweating and so on. To ease these symptoms, foods rich in protein like meat, milk, eggs and beans can be eaten.
Have more vitamin foods
Vitamins are able to enhance immunity. Vitamin C is able to reduce the permeability and fragileness of blood capillaries, which contributes to patients' recovery. Fruits and vegetables are main source of vitamins.
3. correct treatment
The common treatments for purpura nephritis are Immunosuppressive drugs and hormone which can control the symptoms but cannot treat the disease from the root. That is, western medicines cannot eliminate immune complexes in kidneys or correct immune dysfunction, while immunotherapy can treat purpura nephritis from the root. This therapy can suppress the inflammation in kidney effectively and rapidly, thus preventing further immune damage to kidneys. It can also correct immune dysfunction and prevent abnormal immune response from occurring again.
If you want to improve the prognosis of purpura nephritis, you should include diet and medical therapy together. Any question, please feel free to consult our online doctor or leave a message to kidneycares@hotmail.com. Our renal experts will reply you as soon as possible.
Our Treatment Effect
Move the mouse to enlarge the picture
This patient suffers from Purpura Nephritis and has many red spots in his legs before our treatment. After our Chinese medicine treatments, he got great improvement. His red spots disappeared. See the effect from the above pictures.