Can Purpura Nephritis Patients Eat Black Beans
2015-03-01 06:58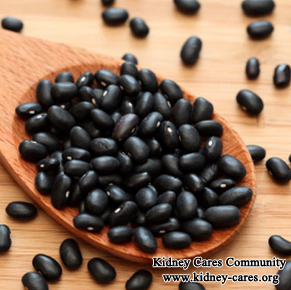 Can purpura nephritis patients eat black beans? Black beans contain high protein and low calories. People without kidney disease can eat more black beans to tonify kidneys. It can reduce the risk of kidney disease. However, once you are diagnosed with kidney disease, can you still eat black beans?
The answer is no. Kidney disease patients should eat less black beans because kidney cells have been damaged. We need to limit the intake of plant protein. Black beans belong to bean products and contain much protein so they should be limited.
Purpura Nephritis patients should be careful with high protein, lean meat and animal organs and limit the intake of bean products. Besides, patients should know what foods they may be allergic to and then avoid these foods. Vitamin C foods should be consumed like fresh vegetables and fruits, peppers and kiwi fruits.
What's more, purpura nephritis patients should follow a low sodium, low fat, low sugar and low but high quality protein intake. Black beans and other plant proteins are rich in purine base which can worsen kidneys' intermediary metabolism. Therefore, chronic nephritis patients are not suit to eat beans and bean products.
Diet is only one aspect in the treatment of purpura nephritis. As for the treatment of purpura nephritis, it should focus on repairing damaged kidneys and improve renal function so as to avoid the relapse. If your condition is in inflammatory reaction stage of renal fibrosis, purpura nephritis with active treatment is curable.
Our Treatment Effect
Move the mouse to enlarge the picture
This patient suffers from Purpura Nephritis and has many red spots in his legs before our treatment. After our Chinese medicine treatments, he got great improvement. His red spots disappeared. See the effect from the above pictures.