What Should PKD Patients Pay Attention To
2017-07-03 07:45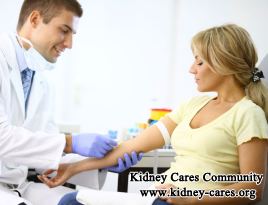 PKD (Polycystic Kidney Disease) is a common disease but most patients do not understand this disease. Also they do not know what they should pay attention to in daily life.
1. Keep a good and positive mood
Scientific researches have found that cystic disease is the result of nature and nurture. Therefore, PKD patients should not despair and disappoint. A good and positive mood can improve your immunity which is good for fighting against the disease.
2. Female PKD patients should avoid infection
Infection prevention is also important. Urinary tract infection and cystic infection is often to be seen in female patients. The prevention methods are:
Avoiding a full bladder
Pay attention to sanitary hygiene
Bath with shower
3. Avoid salty and spicy foods
Salty and spicy foods may worsen your condition and speed up the growth of your kidney cysts. Thus, kidney patients should avoid salty and spicy foods.
4. PKD patients should insist on scientific treatment
PKD is a genetic disease which is often accompanied by polycystic liver and 50% high blood pressure. If you want to eliminate kidney cysts, the treatment should start from improving blood circulation of kidneys. Simple operation can remove large kidney cysts but small kidney cysts will enlarge quickly. In this condition, you take frequent operation but kidney cysts will grow quicker and quicker. Finally your kidneys will be honeycomb. Your condition will become worse and worse.
5. PKD patients should have a good rest
PKD patients should avoid strenous exercise and abdominal trauma. Take a regular check up including high blood pressure, routine urine test, kidney function and B ultrasound; avoid renal-toxic goods.
The above are some notices PKD patients should pay attention to. If you still have any question, you can leave a message below or email kidneycares@hotmail.com. We will reply you as soon as possible.