The Communication Between Doctor and Patient About PKD
2017-05-16 07:56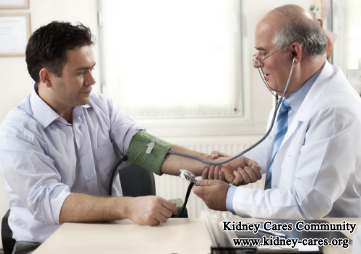 The following is a communication between our doctor and one patient about PKD. PKD is a genetic kidney disease. There is no complete cure for this disease. But is there any treatment to make patients feel better? Let's see the dialogue between our doctor and one PKD patient.
PKD patient
I only know some general information about my condition. My understanding from peharps 2 years ago is that I have some cysts as large as 6.4cm. I do not know what the size of the kidney is though I should be able to get this information from my file.
One kidney has an estimated function of 25%, the other 85%. Overall kidney function per creatinine level has been very steady over the past perhaps 12 years. I have known of the PKD for about 30 years since my father's diagnosis of the same.
I do not have any problems with urinary tract infection though I was tested for cancer of the prostate a little over 10 years ago.
I do not take any treatment for the PKD though my specialist is to review my case in April after my request to find a way to reduce my kidney stone production. My blood pressure is slightly elevated but take 80mg Valsartan daily to bring it down to normal.
Doctor
We use Micro-Chinese Medicine Osmotherapy to treat PKD. It can shrink your kidney cyst and also improve renal function. This therapy is used externally and patient just needs to lie on bed to take this therapy. With the advanced osmosis machine, Chinese medicines can arrive at kidney lesion directly through shenshu acupoint and skin permeation. Micro-Chinese Medicine Osmotherapy shrinks kidney cysts by increasing permeability of cyst wall, decreasing lining cells' activity of secreting cystic fluid and changing inner and outer pressure difference of cyst wall. In this way, cystic fluid will be reabsorbed and finally removed out of your body with urine.
Patient
In general, I understand this process by which your procedure is to repair the kidney or at least the part which has not been irreparably damaged. Your herbal remedy to shrink kidney cysts is definitely better than the one I had been hoping to discuss in the morning with my specialist. To reduce internal pressure due to cyst growth, I had intended to ask with my doctor if HIFU (High Intensity Focused Ultrasound) such as was used with my prostate cancer treatment could be used to burn cyst tissue for re-absorption.
Does the treatment have to be carried out in China? Yes, it is only available in China. If you have any question, you can leave a message below or email kidneycares@hotmail.com. We will reply you as soon as possible.