What Is The Remedy To Control The Development Of PKD
2016-01-05 08:39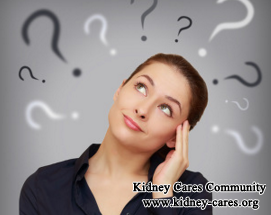 Polycystic Kidney Disease (PKD) is an inherited kidney disorder. It causes fluid-filled cysts to form in the kidneys. PKD can impair kidney function and cause kidney damage. Finally kidney failure will occur. Well then, what is the remedy to control the development of PKD?
PKD patients can control the development of kidney cysts through the following ways:
1.Medication therapy
Medication therapy or pharmacologic therapy is necessary to accomplish the following:
Control high blood pressure
Control abnormalities related to kidney failure
Treat urinary tract infection
Treat blood in urine
Reduce abdominal pain caused by enlarged kidneys
2.Diet and activity
PKD diet should be alkaline plant based diet that is low in salt, neutral protein intake coupled with drinking adequate water to shut down vasopressin. Alkaline foods are fruits and vegetables. You can enjoy them freely. Acidic foods are animal proteins. These foods should be limited.
Protein is set individually to maintain a neutral protein balance between 0.6 grams to 0.8 grams per kilogram of body weight.
Sodium or salt intake is limited to 1/8 teaspoon per day or a 1200mg sodium diet.
Water intake should be 4 liters water or twice your daily output.
As for activity, patients should avoid contact sports in which direct trauma to the back or abdomen is likely. it is important with larger, palpable kidneys in order to reduce the risk of rupture.
3. Micro-Chinese Medicine Osmotherapy
The most effective treatment to control the development of kidney cysts is Micro-Chinese Medicine Osmotherapy. This therapy can shrink kidney cysts naturally both in size and in number. Also it can alleviate symptoms of PKD such as back pain, kidney stones, infection, blood in urine and high blood pressure, etc. More importantly, this therapy can improve kidney function through dilating blood vessels, reducing secretion of cystic fluid, blocking the deterioration of renal fibrosis, supplying some nutrients and improving the rebuilding of kidney structure. In this way, it can control the development of kidney cysts effectively and naturally.
More and more patients come to China for Micro-Chinese Medicine Osmotherapy. If you want to know more information about this therapy, you can leave a message below or email to kidneycares@hotmail.com, and we will reply you as soon as possible.