How to Slow Down Polycystic Kidney Disease
2015-01-03 08:40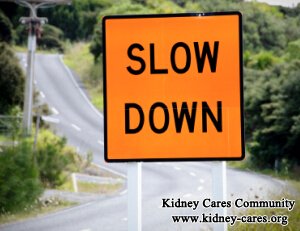 Polycystic Kidney Disease (PKD) is a cystic genetic disorder of the kidneys. So far no treatment can change the genes, so we can not cure the disease. At last, it will develop to kidney failure. But we can slow down its progression and ensure your life quality. How to slow down polycystic kidney disease?
Follow a renal-friendly diet
PKD is also a kind of chronic kidney disease. In the long run, diet plays an important role. In the early stage of PKD, you can drink plenty of water, which can inhibit the growth of cysts. You can also eat moderate food high in potassium such as bananas and kiwi fruit, which can counteract the effect of sodium so as to control blood pressure. But with the development of PKD, you should restrict the intake of protein, fluid, sodium, potassium, fat, etc. Therefore, you had better consult a dietitian to make a renal-friendly diet plan.
Doing exercise regularly
In the early stage of PKD, you can do exercise regularly, which can strengthen your immune system to help you fight against the disease. It can also help you lower cholesterol level, reduce blood pressure, improve appetite, etc. When you are in advanced stage, you should protect your waist when you do exercise, because twist, bend and collision may make the large kidney cysts burst.
Choose a suitable treatment plan
Conventional treatment for PKD is just to control the symptoms you have. It can only slow down PKD to certain extent. If you really want to slow down PKD, you should choose a treatment that can suppress the growth of cysts. Micro-Chinese Medicine Osmotherapy can inhibit the abnormal proliferation of renal tubule epithelial cells and the secretion of cyst fluid so as to stop the growth of cysts. It can also speed up blood circulation and increase the permeability of cyst wall so that fluid can be reabsorbed. And then the cysts become small. Small cysts are not destructive.
If you want to slow down PKD, you should combine the above aspects together. For more information, please contact online doctor.