Natural Remedies for PKD
2014-10-07 08:10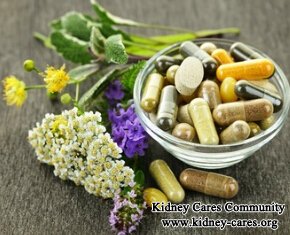 So far there is no cure for PKD. The conventional treatment is to reduce the symptoms such as high blood pressure, back pain, urinary tract infections, etc. Because these western medicines have to be used in the remaining years, they have many side effects. Are there any natural remedies for PKD? Now let's have a quick look.
Vitamin B3 and PKD
Some researches show that vitamin B3 can inhibit the activity of sirtuin 1, a protein in kidney cyst so as to reduce cyst formation in the kidneys. Fish, chicken, turkey, avocados and so on are good source of vitamin B3. In the daily, you can eat proper kind of such foods.
TCM therapies and PKD
TCM therapies include external therapies and oral Chinese medicine. When treating PKD, the combination of external therapies and oral Chinese medicine can achieve a good curative effect.
-Micro-Chinese Medicine Osmotherapy
It is an external therapy, which is to infiltrate the micronized Chinese herbs into the damaged kidneys. When you receive treatment, just lie on the herbal bags and then the active ingredients can be penetrated with the help of osmosis devices. After treatment, you can immediately feel a remission in back pain. This therapy can also increase the permeability of cyst wall and speed up blood circulation in cyst wall so that fluid can be reabsorbed and discharged out of the body. Besides, it can restrain the proliferation of renal tubule epithelial cells and the secretion of lining cells so that cysts won't enlarge.
-Foot Bath
This therapy is to immerse feet into the diluted medicated soup. It can draw out toxins from skin. It can also speed up blood circulation and dilate blood vessels to increase blood flow into kidneys so as to improve ischemia and anoxia in the kidneys.
-Mai Kang and decoction
They are oral Chinese medicine, which can lower cholesterol level and improve blood circulation. They can also remove stasis and detoxify the blood so as to protect kidneys from being damaged.
With comprehensive treatment, the growth of cysts can be suppressed and the damaged kidneys can also be repaired to certain extent. Though there are still cysts in kidneys, small cysts won't affect your kidney function. And then you can live a normal life.