What Foods Can Be Used To Keep High Phosphorus Levels Down In PKD
2014-03-07 17:18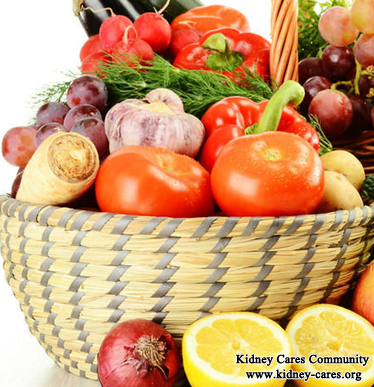 Phosphorus is an essential nutrient which is responsible for proper cell function, regulation of calcium, strong bones and teeth, and producing adenosine triphosphate which is a molecule for providing energy to our cells. High or low phosphorus level both affects our body organs. For kidney disease patients, they usually have phosphorus level. High phosphorus level in your body will inhibit the absorption of calcium, resulting in low calcium. In this condition, bone problems will occur like bone pain and bone fracture. We know diet has a significant meaning in lowering high phosphorus level. Then what can you eat when you have high phosphorus level in polycystic kidney disease(PKD)?
Follow a low phosphorus diet
Many dairy products high in phosphorus like milk, yogurt, ice cream and hard cheese, should be avoided.
Acceptable substitutes include non-dairy milk products, cottage cheese, ricotta cheeses, and ice pops or sherbet.
Potatoes may be consumed rather than corn, and refined grains may be chosen in place of whole grains.
Low phosphorus substitutes for high phosphorus sweets like chocolate and cola include hard candy and ginger ale or soda water.
Besides, polycystic kidney disease should obey the following dietary tips to maintain a overall health condition.
1. Intake reduction of sodium
High blood pressure is a consequence of PKD, further straining the ability of diseased kidneys to function properly. As a result, salt or salty foods will cause further strain and so one of the fundamental features of a polycystic kidney disease diet is the intake reduction of sodium or salt foods.
2. In a polycystic kidney disease diet, drinking water becomes more important.
3. Restrict potassium intake
Potassium level will increase induced by PKD. This is because diseased kidneys have trouble in removing excess potassium so levels start to rise. If potassium is high, it will trigger muscle cramps, heart and nervous system problems. Thus, PKD patients and other kidney disease both need to limit potassium intake. High potassium level foods include bananas, apricots, avocados, dates, kiwi, orange and watermelon.
4. Protein intake has to be also kept to a minimum.
In a word, low phosphorus and potassium, low protein intake should be followed by polycystic kidney disease patients. Limitation on phosphorus intake is helpful for lowering high phosphorus level, but it is the radical treatment to lowering phosphorus. The root cause of high phosphorus level is the damaged renal tissues, so you should repair damaged kidney tissues and improve kidney function to lower high phosphorus level.