What Will Happen If You Have PKD
2015-04-22 17:32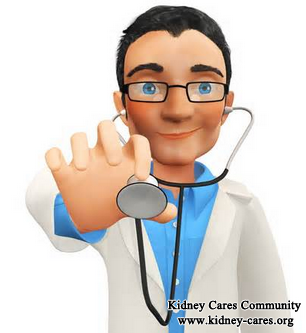 Polycystic Kidney Disease (PKD) is a rare and inherited kidney disease. We do not know much about PKD but it really brings harms to human body. To help you a comprehensive understanding of PKD, here we invite one of our experts to introduce what will happen with PKD in detail.
PKD is a kind of genetic kidney disease. Kidneys are filled with different sizes of kidney cysts and kidney cysts will grow with age. When they grow to a certain size, kidney cysts will oppress your kidneys and damage kidney tissues as well as decrease kidney nephron number. With the development of your kidney disease, your kidneys cannot maintain your normal life. At this time, kidney failure occurs.
2. various complications
PKD patients will also suffer from various complications such as high blood pressure, vomiting, nausea and other discomforts. Patients are usually aware of the dangerousness when PKD develops to kidney failure. In this condition, it increases the difficulty of treatment. Shrinking kidney cysts and repairing kidney damage should be combined together. This shows that the treatment for PKD is to shrink kidney cyst and decrease oppression on kidney tissues under the precondition of protecting kidney function.
3. kidney damage
With the enlargement of kidney cyst, kidney functional cell damage may occur. And finally chronic end stage renal failure occurs.
4. many times of dialysis
When kidney dysfunction presents, especially in end stage renal disease, there are many toxins in PKD patients' body. Toxins in human body for a long time will cause some serious conditions so dialysis has to be taken.
The above are some complications of PKD. To prevent its complications, we need to shrink kidney cyst and improve kidney function. At present, the most effective treatment for PKD is Interventional Therapy. With the help of image documentation equipment, ultrafine catheter is put in kidneys directly. The medicines that are chosen carefully can come to kidney lesion directly and have the functions of dilating blood vessels, preventing inflammation and coagulation, improve blood circulation and shrinking kidney cysts. What's more, kidney damage can be repaired and kidney function can be improved. And PKD patients can live a high quality life.