Possible Complications Of Polycystic Kidney Disease
2015-02-21 08:53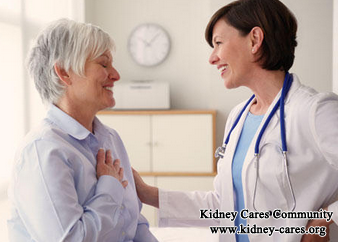 The polycystic kidney disease (PKD) causes many cysts to develop in the kidneys. Small cysts cause no symptoms while large cysts (larger than 3 cm) will cause back pains, fever, cyst infection, bleeding, and hydronephrosis as well as many complications. Possible complications include the following:
Decline in kidney function
Enlarged kidney cysts can cause damages on kidneys. As a result, your kidneys may not work as well as they should to clear waste materials from the body and to maintain a normal balance of fluids and chemicals in the body.
High blood pressure
The kidneys are responsible for controlling blood pressure. Having PKD greatly increases the chance that high blood pressure will develop. About half of people with PKD aged 20-34 have high blood pressure, and most people with ADPKD will develop high blood pressure at some point in their life. Untreated high blood pressure can cause further damage to the kidneys. And greatly increase the risk of developing heart disease and stroke.
Cysts spread to other parts of the body
Although the kidneys are the main site affected, cysts may also develop in other parts of the body. In some cases, kidney cysts grow quite large and sometimes cause pain or other problems from pressure effects. Some other parts of the body may also develop cysts such as pancreas, seminal vesicles and the arachnoid membrane.
Persistent pain
Some people with PKD develop chronic pain over their enlarged kidneys.
Pregnancy complications
PKD women who become pregnant have an increased chance of developing a complication of pregnancy, called pre-eclampsia. However, most women with PKD have a normal uneventful pregnancy.
The above are all possible complications of PKD. To alleviate these complications, you should shrink kidney cysts and improve kidney function. In our hospital, Chinese medicines are used to increase the permeability of cystic wall and change the inner and outer pressure difference of cystic wall, the cystic fluids can be reabsorbed and be removed out of the body with urine. The whole process will not cause any further damage to kidneys. Besides, Chinese medicines can provide some nutrients to repair injured kidneys and improve kidney function. In this way, symptoms can be alleviated effectively and radically.