Why Should Blood Pressure Be Managed for PKD Patients
2014-07-05 08:09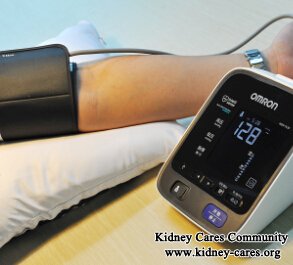 For PKD patients, the most common symptom may be high blood pressure. And hypotensive drugs are often prescribed to lower blood pressure. Why should blood pressure be managed for PKD patients?
First, let's see why PKD patients have high blood pressure.
PKD is a kidney disease characterized by fluid-filled cysts in the kidneys. These cysts grow up with time going, which can oppress the blood vessels around so as to cause ischemia. In order to prevent such a condition from occurring, your body increases blood pressure. Besides, these cysts can make your kidney function decline so as to lead to high blood pressure.
Why should blood pressure be managed for PKD patients?
-People with high blood pressure may suffer from headache, dizziness, blurred vision, nosebleeds, chest pain, breathlessness, etc. These symptoms can affect your life quality.
-High blood pressure can increase your risk of heart disease by causing damage to your heart and cerebrovascular so as to threaten your life.
-It can cause further damage to the kidneys so as to speed up the progression to kidney failure.
-It can also lead to the rupture of cerebral aneurysm and stroke.
How to reduce blood pressure for PKD patients?
The conventional treatment for high blood pressure is to eat hypotensive drugs, such as ACE inhibitors, ARBs, diuretics, calcium channel blockers, etc. But they can not treat hypertension from the root. Once you reduce their dosage or stop them, blood pressure goes up again.
The fundamental solution to lower blood pressure is to stop the growth of cysts and repair the damaged kidneys as well as improve kidney function. Micro-Chinese Medicines Osmotherapy has been proved to have such functions. It can inhibit the renal tubule epithelial cells from proliferation and stop the lining cells from secreting cyst fluid so as to stop their growth. It can also increase the permeability of cyst wall and speed up blood circulation so that fluid can be reabsorbed and discharged with blood circulation. In this way, kidney cysts shrink. In addition, its function of anti-inflammation, anti-coagulation, blood vessel dilation and extracellular matrix degradation can help kidney self-healing so as to improve kidney function.
The management of blood pressure is vital for PKD patients. Hope the above information can help you. If you still have any other question, please contact online doctor.