Why Is Infection Common With Polycystic Kidney Disease
2014-06-24 08:24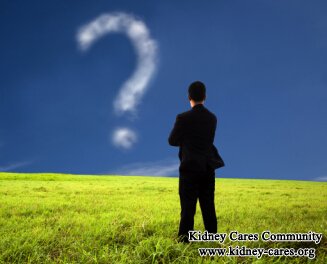 Infection, especially urinary tract infection is very common among patients with polycystic kidney disease. Why is infection common with polycystic kidney disease? Do you know the answer? If not, please go on reading.
First, let's see more information about polycystic kidney disease.
Polycystic kidney disease is an inherited disease in which fluid filled cavities ranging from microscopic to larger sides up to 10-15 cm occur in the kidneys, causing them to grow very big and lose function.
Second, let's see why UTIs is common.
Because the cysts in the kidneys may oppress the ureter so as to interfere with the normal flow of urine, and even minor delays in the flow increase your chance of an infection. It is also possible that kidney cysts make infections more likely by altering the tissues of the kidneys. Besides, persistent infection in a cyst, a kidney stone and not drinking enough fluid are also the contributor to the frequent UTIs.
Third, what to do with infection for people with polycystic kidney disease.
Antibiotics are often used to treat infection. In the daily, drinking plenty of fluid can reduce your risk of infection but if your kidneys are severely damaged, you should control the intake of water. Besides, eating foods high in vitamins, such as cranberries are also helpful.
Fourth, reducing the size of these cysts.
Besides infection, the growing cysts can cause many other symptoms. Micro-Chinese Medicine Osmotherapy can increase the permeability of cyst wall and improve blood circulation so that fluid can flow out and be discharged out. In this way, your cysts shrink. Besides, this therapy can inhibit the proliferation of renal tubule epithelial cells and the secretion of cyst so that the cysts won't become big. When the cysts shrink, your kidney function can be preserved.
Infection should be taken seriously and fully investigated, because frequent infection may worsen kidney function in some people with polycystic kidney disease. For more detailed information, please contact online doctor.