Causes And Management Of Back Pain In PKD
2014-02-27 14:29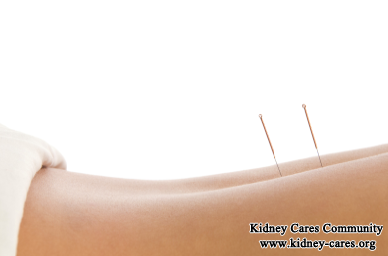 Polycystic kidney disease(PKD) patients always complain about the bothersome back pain. Back pain is a common discomfort and symptom in PKD patients. Well what are the causes and management of back pain?
What is the cause of back pain in PKD?
Polycystic kidney disease is a progressively genetic kidney disease. With the advance of kidney cysts, they will oppress the renal tissues and surrounding organs. Thus it will cause pain in back, abdomen, flack and ribs and hips. The pain is usually intermittent and dull. In some cases, it can be sharpen and sudden.
The dull back pain is caused by cysts enlargement while sharp pain can be caused by cyst rupture, infections and urinary tract obstruction. With the growth and enlargement of kidney cysts, they tend to rupture at any time especially after strenuous exercise or physical traumas. Besides, the urinary obstruction because of kidney stone or blood clots as well as infection is able to make back pain become worse.
How to manage back pain in PKD?
Useful adjunct for back pain in PKD can b acupuncture treatment. Acupuncture and electrical stimulation of acupuncture points are minimally invasive and avoid side effects of analgesics. Pain can be relieved with acupuncture via activation of the gate-control system where large nerve fibers can be stimulated and suppress small fibers which transmit signals in the dorsal horn of the spinal cord.
Besides, we mentioned above the back pain is caused by enlarged cysts or cyst rupture, so stopping the kidney enlargement and shrinking kidney cysts are best way to relieve back pain. In this light, Chinese medicine therapy is recommended for you. The active ingredients in Chinese herbals have the function of increasing the permeability of of cyst wall, changing the outer and inner pressure difference of kidney cyst wall, inhibiting epithelial cells secreting cystic fluid, reabsorbing the cystic fluid which then is removed out of the body with urine. Because cystic fluid is filtered out of the body, the cysts will become smaller and stop doing further damages on surrounding organs. In this way, your back pain is relatively relieved.