PKD with Swollen Hands,Face And Ankles
2013-10-13 10:36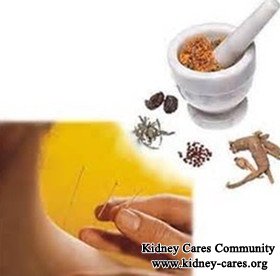 Polycystic kidney disease (PKD) is a progressive disorder.As the condition develops,an array of symptoms will appear.Swollen hands,face and ankles can occur in PKD.
Swollen hands,face and ankles in PKD
Swollen hands,face and ankles in PKD are associated with kidney damage and reduced renal function.Kidneys are a pair of important excretory organs in body.They can filter out wastes and extra fluid from body to keep blood clean and chemically balanced.However,when kidneys are not functioning well,high levels of fluid will build up in body, resulting in fluid retention.For gravity,the fluid firstly accumulates in endings of body.That is why swollen hands, face and ankles occur in early PKD.
How does renal function decline in PKD?
PKD is featured with numerous cysts on kidneys.The cysts on kidney cysts wall are from the abnormal transformation of renal tubular epithelial cells.If no effective treatment is adopted, the cysts will increase ceaselessly in size and number.As more and more large renal cysts appear,they will replace more and more healthy nephrons,thus resulting in renal function decline. In addition,the enlarged kidney cysts can cause pressure against kidney tissues,resulting in kidney ischemia and anoxia. When kidney tissues can not get enough oxygen and nutrients supply,the nephrons will become scarred.Renal function decline can result in retention of fluid in body,thus giving rise to swollen hands,face and ankles.
Treatment for swollen hands,face and ankles in PKD
Diuretic is commonly used to treat fluid retention in body.It can increase the urine output to relieve swelling.
However,the underlying cause of swollen hands, face and ankles in PKD results from reduced excretory ability of kidneys.To control the swelling completely and fundamentally,the patients should have a treatment to enhance renal function and stop the cysts from impairing healthy nephrons.Micro-Chinese Medicines Osmotherapy is an effective treatment for PKD patients.