Polycystic Kidney Disease: You Should Learn More in This Article
2016-07-16 08:50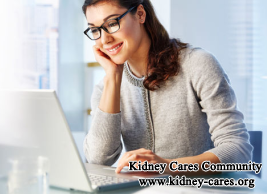 As we know, there are various kinds of kidney diseases, and the most common seen genetic kidney disease is polycystic kidney disease (PKD). How much do you know about PKD? Do you know how it passes on to the next generation? If not, you should learn more in this article.
1. How does PKD pass on to the next generation?
- Both male and female can get this disease, so the chance to get PKD is equal.
- If there is one people get PKD in parents, the next generation may have 50% chance to get this disease.
- If both of parents get PKD, their sons or daughters may have 75% chance to get it.
- For sons or daughters who don't have PKD gene in kidneys, they can marry healthy people, and their next generation will not get this disease.
- Very rare chance to get the PKD without inheritance.
2. Tips for PKD patients to get better prognosis
- Prevent catching a cold
Repeated cold can worsen the PKD and cause further kidney damage, which can increase the progression of the disease, so patients need to prevent catching a cold in daily life, which can be good for their condition.
- Control well of the diet
Keeping a well planed diet is good for PKD patients to slow down their progression. Patients need to limit the salt intake and reduce the foods high in potassium or phosphorus, besides, they also need to keep a low protein, low sat diet, and take more foods high in vitamins or fibers. All these can be beneficial for PKD patients to get a better prognosis.
- Avoid trauma
Since the cysts in kidneys will get enlarged over time, which can increase the pressure in cysts and enlarge the kidneys. In such as condition, trauma can make pressure on the large cysts and cause cyst rupture, bleeding, which can lead to infections in kidneys.
- Control well of the blood pressure
High blood pressure is one of the common seen symptoms in PKD, and the uncontrolled blood pressure can cause further kidney damage and even lead to some severe complications in heart, brain, nerves, etc, which can be life-threatening. So patients need to control well of the blood pressure, it can slow down the progression of PKD.
Above are some general knowledge and daily tips for PKD patients, and we hope this can benefit more people. If you wan to learn more about the polycystic kidney disease, you can send e-mail to kidneycares@hotmail.com, or you can also contact with whatsapp +8618330110929.