Will PKD Affect Pregnancy
2015-09-14 03:16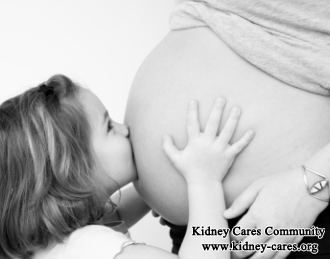 Will Polycystic Kidney Disease (PKD) affect pregnancy? If you have PKD, the thought of getting pregnancy seems to be scary. In this article,we will talk about this topic.
Generally, women with ADPKD who have normal blood pressure and normal kidney function have uneventful pregnancies and deliver healthy babies. However, it is important to know all possible risks associated with PKD and pregnancy.
1. Liver cysts
Although pregnancy does not affect the growth of cysts in the kidneys, it may be correlated with liver cysts. However, these is no proven effect of renal volume.
2. Mild long time of kidney function decline
These seems to be a mild long time of kidney function decline in women who have hypertension and have had four or more pregnancies, compared to ADPKD women with hypertension who have fewer than four pregnancies.
3. Hypertension can cause fetal and maternal complications
If you have high blood pressure before getting pregnancy, you are at a risk of further blood pressure elevation while pregnancy. Some women with ADPKD who do not have high blood pressure prior will suffer from hypertension during their pregnancy and are more likely to have continued increases in their blood pressure after delivery. About 16 percent of women with ADPKD will develop new onset high blood pressure during pregnancy.
4. Pre-eclampsia
Pre-eclampsia occurs when placenta is prevented from getting enough blood. Under this condition, the baby gets less hair and food, which can cause low birth weight, premature birth and other problems for the baby. High blood pressure, protein in urine can indicate this serious complication.
5. Passing PKD to your child
In PKD, it is important for both parents to know that there is a 50% percent chance at the body will inherit PKD. This is a personal decision. It is possible to determine whether the fetus has PKD through pre-implantation genetic diagnosis (PGD).
In summary, PKD patients need to take the above risks into consideration. If you have any doubt, you can leave a message to kidneycares@hotmail.com. We will try our best to help you.