How Do Viruses Affect the Kidneys in Someone with Polycystic Kidney Disease
2015-04-15 03:59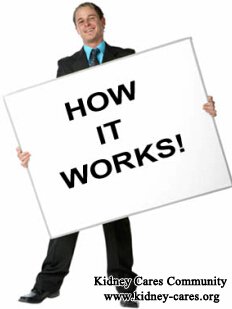 Polycystic Kidney Disease (PKD) is a genetic kidney disease that can impair your kidney function with the growth of fluid-filled cysts. Virus may add insult to injury. How do viruses affect the kidneys in someone with PKD?
Urinary Tract Infections may worsen your kidney disease.
A urinary tract infection (UTI) is an infection in any part of your urinary system—your kidneys, ureters, bladder and urethra caused by virus or bacteria. About 30 to 50 percent of patients with PKD will have a UTI during their lifetime. The most common symptom of UTI is pain or burning with urination, urgent need to urinate, fever, chills, etc.
In such case, you should take treatment as early as possible, for example, take antibiotics. But because some of them have renal toxicity, you had better talk with your doctor before you eat those medicines.
Immune complexes may deposit in your kidneys so as to cause further damage.
Our body usually has two immune system, namely innate immune system and adaptive immune system. When your innate immune system is not strong enough to fight against viruses, they invade into your body, which stimulate your adaptive immune system to secrete antibodies to resist. During this course, immune complexes are produced. With blood circulation, they flow into your kidneys. Because your kidney function declines due to PKD, they can not remove those immune complexes out of the body. As a result, they deposit in the kidneys, leading to kidney inflammation, which overtime cause kidney damage.
How do viruses affect the kidneys in someone with PKD? Because viruses may speed up kidney failure, you should take preventative measures in the daily, for example, drink lots of water and empty your bladder frequently to prevent UTI, have a good rest and do some gentle exercise to strengthen immune system, etc. If you would like to know more information, please contact online doctor or leave a message below.