How To Prevent The Relapse Of PKD Complications
2014-11-20 02:07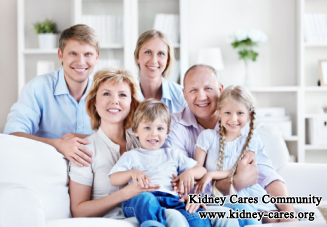 Many people are worried that they will be bothered by Polycystic Kidney Disease (PKD), but we cannot control its occurrence. Let's learn how to prevent the complications of PKD.
1. A proper diet
Dietary therapy is very important for stopping worsening kidney function. The prevention for PKD complications should be a proper diet with low sodium, low potassium, low phosphorus diet. In addition, patients also need to follow a low protein, low fat diet. Patients can eat food with more fiber to keep bowels open.
2. Prevent cold
One of the ways to prevent the complications in PKD is to prevent cold. If you suffer from cold, it will worsen kidney damage. So it is very important for PKD patients to prevent cold.
3. Control blood pressure
When people suffer from kidney damage, they will have high blood pressure. The occurrence of hypertension will aggravate kidney function. Meanwhile, high blood pressure will injure heart, cerebral vascular and stroke as well as other serious complications. Therefore, controlling blood pressure will slow down the deterioration of renal function. This shows that hypertension management plays an significant role in preventing PKD complication.
4. Avoid trauma
With the enlargement of kidney cyst, it will lead to increased inner pressure in kidney cysts. At this conditions, kidneys will also enlarge and intra-abdominal pressure will also increase. If you suffer from any injury such as sprain, bumping, injury from fall, it will impact the enlarged kidney cyst. Big cysts will burst and bleed in this case. Infection is easily be induced.
5. Avoid alcohol
Drinking has damages on kidneys. Alcohol will affect the nitrogen balance and increase the resolve of protein and increase the amount of urea nitrogen in blood. This will put a burden on kidneys.
Apart from preventing some complications, PKD patients also need to take treatment to shrink kidney cyst and improve renal function. If you want to learn more information, you could leave us a message to kidneycares@hotmail.com or consult our online doctor directly.