Is It OK To Take Omega-3 With PKD
2017-08-26 01:44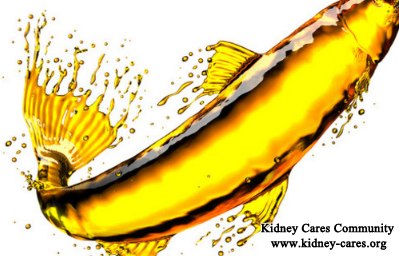 Is it ok for PKD (Polycystic Kidney Disease) patients to take Omega-3? Omega-3 is nutritious and it is also beneficial for PKD.
The following are some benefits of PKD:
1. Reduce blood pressure
High blood pressure is a common complication from PKD. Without treatment, it will cause further kidney damage. Omega-3 lowers blood pressure to some extent. This can do some help for PKD patients.
2. Reduce the risk of heart disease
Fish and long-chain omega-3 fatty acid reduce the risk of coronary heart disease and total mortality in diabetic women.
3. Prevent inflammation
Omega-3 fatty acid can decrease inflammation. This can prevent further kidney damage.
4. Fight autoimmune diseases
In autoimmune diseases like IgA Nephropathy, Lupus Nephritis and Purpura Nephritis, the immune system mistakes healthy cells for foreign cells and starts attacking them. Omega-3 can help fight some of these diseases. Studies show that getting enough omega-3 is linked to a reduced risk of many autoimmune diseases, including type 1 diabetes, autoimmune diabetes in adults and lupus, etc.
5. Improve bone and joint health
Omega-3 can improve bone strength by increasing the amount of calcium in bones. This can lead to a reduced risk of osteoporosis. Bone problem is also a common complication in kidney patients. It is necessary for PKD patients to consume omega-3 to prevent bone problems.
Generally speaking, omega-3 is good for PKD patients. But it is not enough. The radical therapy should shrink kidney cysts and prevent kidney cysts from growing. Only in this way can PKD be treated effectively. If you want to learn more information, you can leave a message below or consult our online doctor directly. We will reply you as soon as possible.