Some Foods Can Increase The Size Of Your PKD
2016-07-21 07:34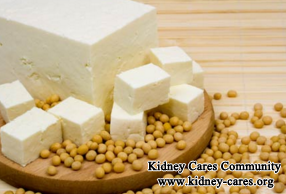 Some foods can increase the size of cysts in Polycystic Kidney Disease (PKD). The larger your kidney cysts are, the lower your kidney function will be, because enlarged kidney cysts can damage your kidney tissues and decline your kidney function. What foods are not good for patients with PKD? Follow us to see the details.
1. Avoid liquor
Liquor especially white wine should be avoided by PKD patients. Liquor can stimulate the cyst substrate cell activity and speed up the growth of kidney cysts.
2. Avoid fermented food
Fermented foods like fermented bean curd and rotten eggs also can stimulate the growth of kidney cysts. They are not good for PKD patients.
3. High protein food
No matter which kind of kidney disease you suffer from, you should follow a low protein diet. Diet for PKD should avoid the deposition of nitric metabolites to reduce burden on kidney's excretory ability. Thus, foods like beans, tofu and other bean products should be avoided.
4. Visceral meat should be avoided
Some toxins will accumulate in liver. If patients eat animal organs, it will burden your kidneys and worsen your condition. As a result, visceral meat had better be avoided.
5. Coffee and chocolate should also be avoided.
The following foods are good for PKD patients:
Fruit and vegetables with rich vitamins
Foods with rich iron like carrot
Foods which can dissolve stones, like black fungus
Foods with diuretic function like wax gourd and radish
PKD patients should pay much attention to diet. Besides, they also can choose Chinese Medicine Treatments like Medicated Bath, Medicated Foot Bath, Medicinal Soup, Mai Kang Mixture, Moxibustion Therapy and Enema Therapy, etc. According to your specific illness condition, we will give you an individual treatment plan. They first cleanse your blood to set up a clean blood environment. Besides, the active ingredients in Chinese medicines can shrink kidney cysts through expanding blood vessels, increasing permeability of cyst wall, increasing blood circulation, decreasing lining cells ability to secrete cyst fluid and changing the outer and inner pressure difference of cyst wall. In this way, cystic fluid will be reabsorbed and then removed from your body into your urine. Cysts will become soft and smaller.
If you still have any question, you can leave me a message below or send an email to kidneycares@hotmail.com. We will reply you as soon as possible.