What Are Dietary Tips For PKD Patients
2015-07-26 08:48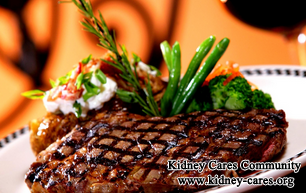 What are dietary tips for polycystic kidney disease (PKD)? There are many pathogenic factors for PKD like infection and heredity. PKD brings a lot of damage to the body health. Patients must choose a normal hospital for treatment and at the same time it is also important for them to follow a proper kidney diet. Well then, what are healthy foods for PKD patients?
1. Limit fluid intake
PKD patients need to pay more attention to fluid intake. In simple polycystic kidney, since kidney's concentrating function declines, more water is required to discharge metabolic products. Thus, if patients with simple polycystic kidney have no obvious swelling, heart failure and high blood pressure, they should not limit fluid blindly. Proper fluid intake helps reduce kidney burden and plays an important role in alleviating the illness conditions.
2. Control the sodium intake
PKD patients must be careful with their salt intake. However, not all PKD patients need to limit salt intake. How much salt you can take depends on your specific medical condition.
3. Protein intake
In daily diet, PKD patients need to know how much protein they can eat. Modern science deems that too much or too little protein intake are both harmful to kidneys. If you intake too much protein, it will produce excess metabolic products, which increases burden on kidneys. Thus, PKD patients should balance protein intake under the guidance of their renal dietitian or consult our online doctor directly.
4. Avoid acrimony excitant food
Acrimony excitant foods can cause further damage on kidneys like peppers, liquor, cigarette, chocolate, coffee, shrimp and crab, etc. Patients should limit these foods intake and do not burden their kidneys, affecting the curative effects.
The above are some dietary tips for PKD patients. If you have any doubt or question, just feel free to consult our online doctor or leave a message below. We will reply you as soon as possible.