What Food to Avoid for Patients with Polycystic Kidney Disease
2015-06-23 11:50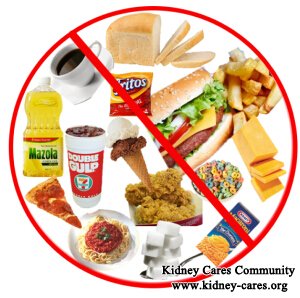 Polycystic Kidney Disease (PKD) is a kind of chronic kidney disease, which usually progresses over many years to kidney failure. In the long run, you should know what food you can eat and what food to avoid. Scientific diet plan can slow down the progression. Now go on reading to learn more information.
Food high in salt should be avoided for PKD patients.
High blood pressure is a common clinical manifestation of PKD, which usually results from the enlargement of kidney cysts. Excessive salt intake can raise your blood pressure further. High blood pressure does not only cause further damage to your kidneys, but also increases your risk of heart failure. Therefore, to control blood pressure, you had better avoid food high in salt, such as sauce, bacon, cheese, pickles, instant soups, snacks, fast foods, canned vegetables, etc.
PKD patients should also avoid too much protein intake.
Moderate protein intake is essential for health, but as long as your kidneys are damaged by PKD or kidney function declines, you should limit the intake of protein, especially plant protein, because too much protein intake can produce a lot of waste products, such as urea so as to put extra stress on your kidneys. If you want to preserve your kidney function, you should follow a moderate high quality protein intake.
PKD patients should avoid food high in oxalic acid as well.
Many PKD patients have kidney stones. Too much oxalic acid intake can make it worse, so food high in oxalic acid, such as spinach and rhubarb had better be avoided.
In addition, PKD patients should also avoid some other foods according to their medical conditions. For example, if their blood potassium level is high, they should avoid food high in potassium, such as bananas and kiwi. If their blood phosphorus level is high, they should avoid food high in phosphorus, such as nuts.
What food to avoid for patients with PKD? Different patients have different medical conditions, so their diet plans vary from one to one. If you want to get a comprehensive treatment including dietary treatment, please send your medical test report to kidneycares@hotmail.com. After analyzing your case, our doctor will contact you.