Can Fish Oil Be Used For PKD
2015-02-05 02:54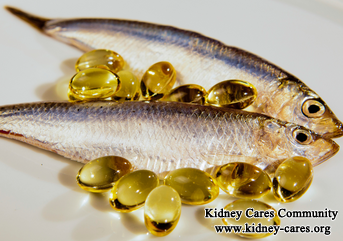 Can fish oil be used for Polycystic Kidney Disease (PKD)? You have heard about the health benefits of fish oil or omega-3 fatty acids. But as for PKD patients, they are wondering if they are really true. That is to say, whether PKD patients can use fish oil?
PKD generally can consume fish oil and benefit a lot from fish oil.
1. protect heart
Fish oil is most often used for conditions related to the heart and blood system. It has been tried for preventing heart disease and stroke. Heart disease is a serious complication of PKD. It is a leading cause of death for kidney disease people. So it is very important to take something that is good for preventing heart disease.
2. reduce inflammation in the body
Inflammation is one leading factor for PKD relapse. What's more, inflammation may worsen kidney condition and cause further kidney damage. One of the many benefits of properly purified oil supplements is reduced inflammation in the blood. Three grams of fish oil supplements per day is enough to reduce inflammation in many forms.
3. reduce blood pressure
PKD patients also struggle for high blood pressure. Hypertension can contribute to further kidney damage. The benefits of fish oil can help reduce blood pressure, as several studies have indicated. The doses needed in order to have a significant effect can be risky and thus require medical monitoring. You should consult your doctor or our online doctor to get exact dosage for reducing high blood pressure.
So far fish oil has been presented as a kind of wonder supplement with positive effect on all sorts of diseases as well as overall health. While fish oil also has some risks involved with increasing your fish oil intake which you need to be aware of such as internal bleeding, tipping off the balance of other nutrients and beware of toxins. Therefore, if you happen to be a PKD patient and consider consuming fish oil, you should consult your doctor for safety.