Does Black Tea Help Polycystic Kidney Disease
2013-09-20 15:39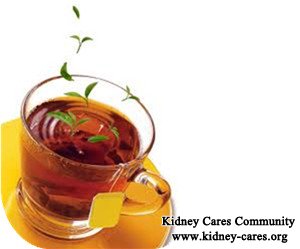 Black tea has a long history of use dating back to China approximately 5,000 years ago. No matter which type of kidney disease patients are suffering, a reasonable diet is commonly recommended. However, does black tea help Polycystic Kidney Disease?
Drinking black tea can play the following functions:
-Black tea contains a number of antioxidants, which are compounds that help the body fight free radicals. These antioxidants include quercetin, a substance said to combat inflammation and support healthy.
-Black tea is able to help stimulate the pancreas to secrete insulin and reduce high blood sugar.
-Black tea can improve the blood circulation and metabolism to discharge lactic acid and other wastes, which can help eliminate weakness effectively.
-The consumption of drinks containing caffeine causes calcium to be excreted in the urine, Polycystic Kidney Disease patients have a 30% increased risk for developing kidney stones without the caffeine.
Of course drinking black tea still has other benefits, but it is not enough to say black tea can help Polycystic Kidney Disease. Black tea is a source of caffeine, it contains about 50mg of caffeine per cup. In comparison, green tea contains 8 to 30mg per cup, while coffee contains 100 to 350mg. Caffeine increases cyclic AMP which stimulates polycystic kidney cyst growth. Moreover, caffeine raises blood pressure. High blood pressure is a common complication of Polycystic Kidney Disease.
Weigh pros and cons of drinking black tea, we have to say Polycystic Kidney Disease patients had better not drink black tea, but it does not mean it is forbidden strictly.
If you still have any questions about diet for Polycystic Kidney Disease and you want to know about natural treatments for this hereditary disease, you are welcomed to leave a message below, we are glad to help.