More Than 200 Stones Discharged From Kidneys, It is a Real Story
2016-05-24 07:27
Name: Xiao Dong
Gender: Male
Age: 25 Years Old
Country: China
Diagnose: Gout and Kidney Stones
Patient Word: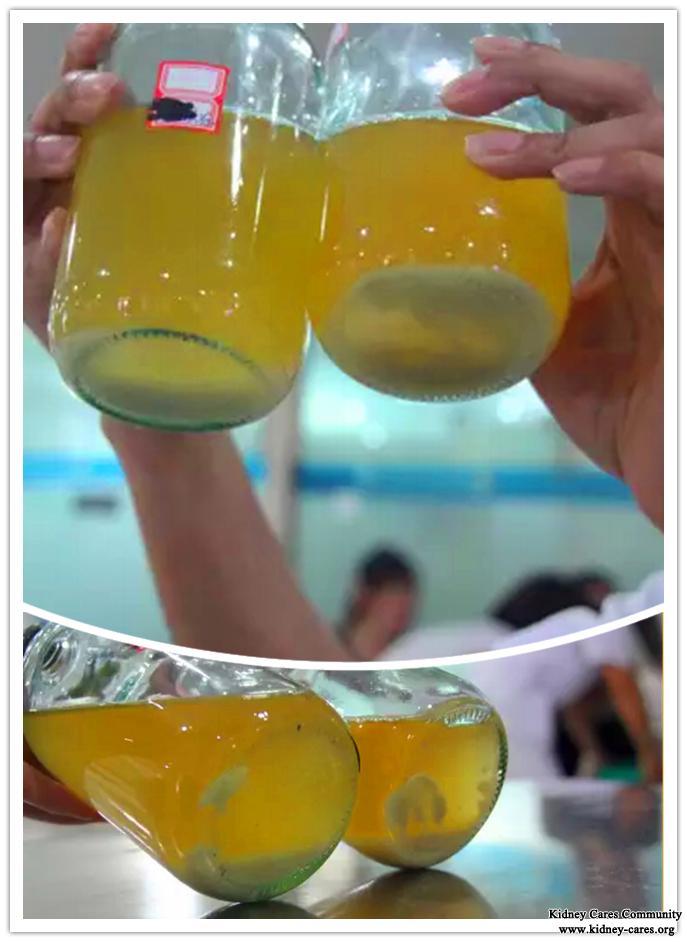 Xiao Dong is a young man who is just 25 years old, but he had suffered from gout and kidney stones for about 3 years. When he just came to our hospital, he looks like a strong man. Just from his appearance, we cant imagine that he is a kidney patient. Let's what happened to this young man in the past 3 years.
Three years ago:
Xiao Dong often got the severe back pain and side pain, and there were red and swollen skins over the body. But he didn't pay any attention, because he though he was so young and healthy.
Half and one years ago:
Xiao Dong got the same symptoms like 3 years ago, and the pains lasted for 6 days. At that time, Xiao Dong still didn't pay any attention to his condition.
2 months ago:
This time, the symptoms occurred again, and Xiao Dong even cant endure the pains, so he decided to come to hospital for treatment. The doctor told him that he got gout, and prescribed some medicines to him. After taking the medicines, his pains got relieved, but not disappeared. And the doctor also found that there are more than 200 stones in his body, the doctor in a Beijing's hospital said they cant remedy his case. Xiao Dong was so scared when he heard this news, and he was so grateful that he didn't got any treatment 3 years ago.
With great hope, Xiao Dong came to Shijiazhuang Kidney Hospital for treatment. After taking the systematic checkups of his condition, the doctor in our hospital told him that both his gout and kidney stones can be controlled well with effective treatment. Based on his own case, the expert team made a systematic treatment plan for his case, and the treatment including various Chinese therapies, such as Micro-Chinese Medicine Osmotherapy, Oral Chinese Medicine Therapy, Foot Bath Therapy, Maikang Mixture, Acupuncture, and so on.
After about 20 days' treatment, the more than 200 stones in kidneys were all discharged, and his uric acid level reduced from 638 to 247.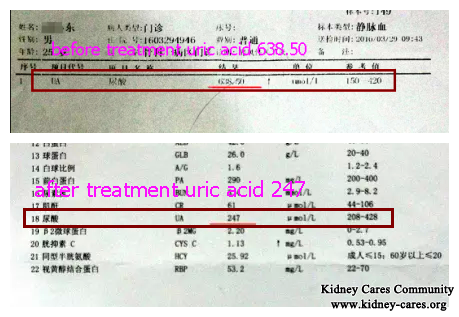 Xiao Dong was so excited to get the news, and very satisfied with the curative effects. Now, Xiao Dong can get discharged from hospital, but he said he wants to stay for another period of time for further treatment. Our doctor said: "your condition has been controlled well, you can go home now. If you can take early and effective treatment 3 years ago, you will not suffer from so much pains."