An American Patient With Hypertensive Nephropathy Get Recovery With Chinese Herbal Treatment
2016-04-06 03:28
Name: William
Gender: Male
Age: 65 years old
Country: America
Diagnose: Hypertensive Nephropathy, Chronic Kidney Failure
Patient Word:
William is 65 years old, from America. He suffers from high blood pressure for 10 years and has positive urine for two years. One year ago, he was diagnosed with elevated serum creatinine. He comes to our hospital for treatment after no obvious effects of his local treatment.
Before treatment
William began to know our hospital from our website Kidney Cares Community. He talked with our doctor via emails and whatsapp. Then he comes to our hospital. To know his condition clearly and exactly, William takes our unique diagnosis and the reports show he has primary hypertension III, hypertensive nephropathy, chronic kidney failure, coronary heart disease and hyperlipidemia. His serum creatinine level is 216umol/L. Uric acid is 442mmol/L, potassium level is 3.47mmol/L and his heart rate is only 49times/m.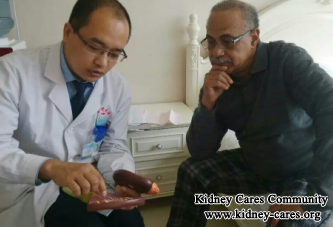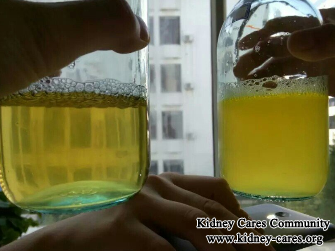 Treatment
All these abnormal laboratory results are due to his damaged kidney tissues and impaired kidney function so our experts make a systematic treatment plan for him to repair his impaired kidney function. This systematic treatment includes different Chinese herbal treatment like Micro-Chinese Medicine Osmotherapy, Mai Kang Mixture, Medicated Foot Bath and Medicinal Soup. This treatment plan aims at repair injured kidney tissues and rebuild damaged kidney structure so that his kidneys can function better to maintain his daily life.
After the treatment
After nearly two weeks of treatment, William sees obvious therapeutic effects. From his test reports, we can know his serum creatinine level is reduced to 160umol/L, uric acid is reduced to 244mmol/L from 442mmol/L and potassium level is also reduced to the normal reference from 3.47mmol/L.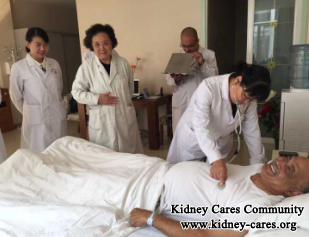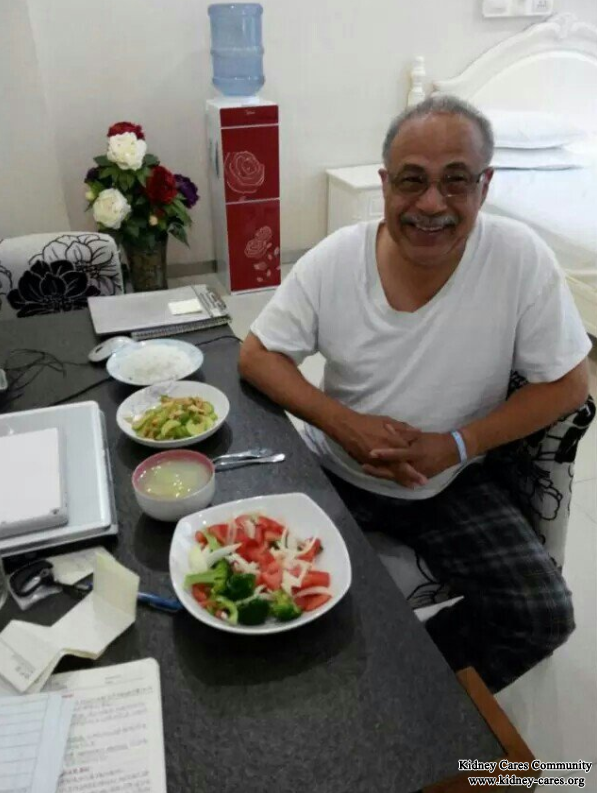 Not only William, but also all of us feel happy for his recovery. Now he is still taking treatment in our hospital. He says he will tell his kidney disease friends to come to our hospital for complete recovery.
Hypertensive Nephropathy will progress to kidney failure eventually if we fail to take systematic treatment to stop its progression. In many countries, this disease is only treated by controlling symptoms, which is helpful but cannot stop further kidney damage. We hope other kidney disease patients can get systematic treatment as soon as possible. Only in this way can you live a longer life.