I Want To Be A Mother With Kidney Failure
2016-04-21 05:54
Name: REAM
Gender: Female
Age: 20
Country: Iraq
Diagnose: Kidney Failure
Patient Word:
Almost all women expect to be a mother. This is not only a reflection of the value of life but also a sublimation of life. However, REAM from Iraq nearly lost the right to be a mother.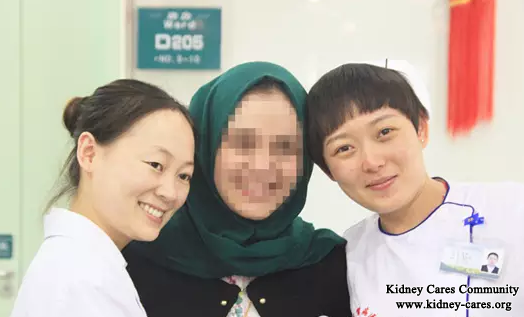 REAM suffers from polycystic ovarian syndrome and she has no menstrual cycle at only 20 years old. The doctor tells her that is because absent ovulation causes menstruation.
Absent ovulation? Does it indicate that I cannot be a mother?
Therefore, REAM begins a long time of treatment. She is prescribed Cetrotide and gonadotropin to promote ovulation function. Unfortunately, the medications have repeat stimulation on the ovaries. REAM has hydroabdomen, which results in serious infection and finally causes kidney failure. Her serum creatinine level increases to 960umol/L.
To fulfill her dream, she puts her hope on the traditional Chinese Medicine (TCM) so she comes to China.
After several times of dialysis in her local hospital, her serum creatinine level decreases to 500umol/L. In our hospital, she wants Chinese medicines to help recover kidney function and also help her to be a mother.
Her serum creatinine level decreases from 507umol/L to 441umol/L. Her kidney function gradually is improved. REAM feels very happy and has more confidence on Chinese medicine.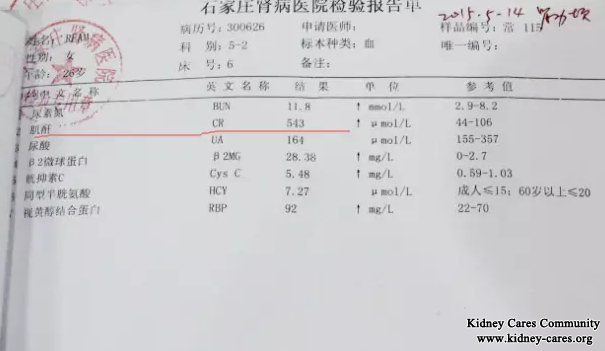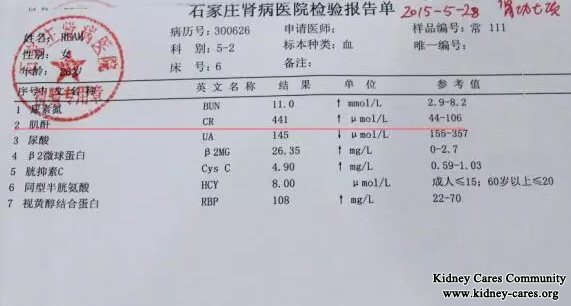 And more pleased that she has menstrual cycle. Since then this beautiful girl is filled with smile. On a certain day she will surely be a mother. This is the unique effect of Chinese medicine. If you want to learn more information on Chinese Medicine, you can leave a message to kidneycares@hotmail.com or consult our online doctor directly. We will reply you as soon as possible.