Cold Medications Can Lead to Kidney Failure
2016-04-21 05:54
Name: Mr Zhang
Gender: Male
Age: 54
Country: China
Diagnose: Kidney Failure
Patient Word:
Half a month earlier, Mr Zhang took some cold. After that, he was diagnosed with kidney failure. How could this happen?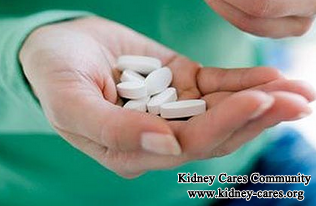 At the first day, he feels good after taking the medication. At the second day, he increased the amount of drugs. The took 4 pieces at one time. Before the cold will be under control after two days of medication but at this time Mr Zhang always feels dizziness and tired. He thinks that it is his cold has not had completely well so he buys some medications again to consolidate his illness. Unfortunately he feels even worse.
To a hospital inspection, there is + urine protein. According to his symptoms like dizziness and nausea, doctors ask him to do kidney function test. The result is his serum creatinine has increased to 201umol/L.
The doctor tells him that is chronic kidney disease which has developed to decompensated period. He needs to take treatment as soon as possible.
Mr Zhang is very scared and he does not know taking cold medication will cause kidney failure.
Most western medicines will do some effect on the body and some medications affect kidneys greatly. When taking certain medications, you need to comply with the doctor's advice strictly.
Antibiotics, painkillers or some Chinese medicines all have renal toxicity. These medicines are very harmful to renal tubular and renal interstitium so kidney function damage is very serious and serum creatinine is easy to increase.
Blood and Cleaning Therapy In Chinese Medicine is applied to remove harmful and toxic substances depositing in kidneys. This recovers kidney function.




From the perspective of cleansing toxins, Chinese medicines are more effective than western medicines. Hot compress therapy is a remedy in which active ingredients in Chinese medicines come to kidney lesion directly. Meanwhile, Chinese herb fumigation and steaming therapy, and herbal foot bath are used to open the body meridian and help expel toxins. Finally, unique oral taking Chinese medicine is used to enhance immunity. In this way, Mr Zhang can get recovery soon.