Correct Treatment For Systemic Lupus Erythematosus
2016-04-21 05:53
Name: Lucy
Gender: female
Age: 16 years old
Country: India
Diagnose: Lupus Nephritis
Patient Word:
At the age of 16 years old, Lucy experienced swelling of her lower limbs and erythema on her face. The local report showed that there is urine protein 3+ and urine occult blood 2+. The doctor just prescribed Furosemide tablets. After 3 days of treatment, she leaved the hospital. Swelling and erythema on her face disappeared. In the following days, swelling appears off and on but erythema does not appear so she does not take any treatment.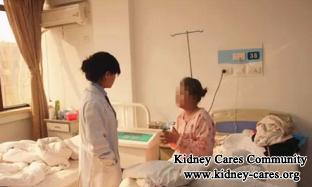 Until one day, since swelling of lower limbs appears again, she went to a hospital and took a renal biopsy. She was diagnosed with systemic lupus erythematosus and lupus nephritis IV.
As for the treatment of lupus nephritis, the doctor just gave steroid treatment like prednisone acetate tablets and cyclophosphamide. Swelling will disappear after several days of treatment. But it will relapse after some time and her disease becomes worse and worse. Lucy begins to suffer from chest distress, shortness of breath and oliguria. At this time, her serum creatinine is 254umol/L and kidney dysfunction has occurred.
After one month of re-examination, her serum creatinine elevates to 579umol/L. She starts to take peritoneal dialysis.
Why does her disease become worse and worse after several years of treatment? In February 2015, her serum creatinine elevates to 806umol/L and uremia has developed.
Steroids can control the symptoms temporarily but after some time the symptoms will relapse again. This is because steroids do not treat lupus nephritis from the root cause.
The root cause of lupus nephritis is that there is a lot of immune complexes in blood depositing in kidneys and causing damages on kidney. Thus, the root treatment for lupus nephritis is to cleanse immune complexes.
Steroids cannot remove immune complexes from the blood while Chinese medicines can achieve this purpose. Chinese medicine treatments include oral taking Chinese medicine, hot compress therapy, steaming therapy, foot bath, medicated bath and acupuncture, etc. These remedies are usually combined together to treat kidney disease. Only in this way can lupus nephritis relapse be avoided.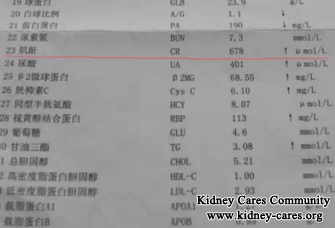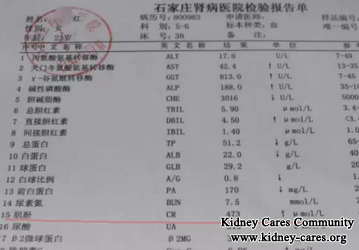 Under the help of Chinese medicine treatment, Lucy sees the hope of your new life. She will recover as soon as possible.