Acute Interstitial Nephritis From Over Dosage of Cold Medication
2016-04-21 05:51
Name: John
Gender: Male
Age: 31
Country: America
Diagnose: Acute Interstitinal Nephritis
Patient Word:
A young man was hospitalized in our hospital and diagnosed with acute interstitial nephritis. But he did not know why he suffers from this serious disease.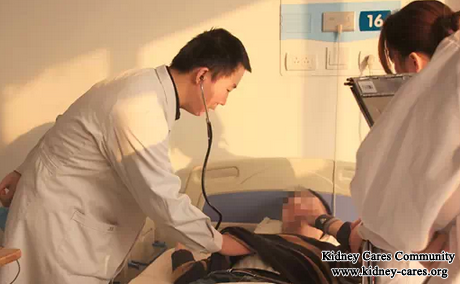 Just half month ago, he had a cold but he did not go to see a doctor. On the contrary, he just went to the drugstore and bought some cold capsule. He did not follow the instruction for taking the medication. He took the medications 4 tablets once a day three times. The correct dosage should be 2 tablets once a day three times. After that, the young man felt back pain and nausea.
Increasing the dosage, changing the prescription and stopping taking medication by ourselves are common misconceptions. Cold capsule over-dosage can also lead to acute interstitial nephritis. In just three days, his serum creatinine level increased to 597umol/L which is at the level of dialysis.



This young man rejected dialysis strongly. Once dialysis is started, he will undergo dialysis for his rest life. Therefore, we treat him with Chinese Medicine Treatment.
Chinese medicine treatment has better therapeutic effect on Acute interstitial nephritis caused by renal toxic substances.
First, we use hot compress therapy to protect his kidneys. The active ingredients in hot compress therapy can improve blood microcirculatio and speed up the discharge of renal toxic substances. Second, we use medicated foot bath and steaming therapy to help his body to remove toxins. Third, oral taking Chinese medicine can regulate his whole body's internal environment.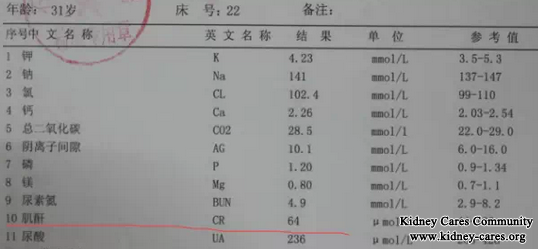 After 5 days of treatment, her serum creatinine level begins to decrease. After a couple more days, serum creatinine continues to reduce.