How To Treat A Baby With Acute glomerulonephritis
2016-04-21 05:41
Name: Bingbing
Gender: Male
Age: 32
Country: China
Diagnose: Glomerulonephritis
Patient Word:
Bingbing is 5 years old. Unfortunately he was diagnosed with Acute Glomerulonephritis. He was treated Penicillin Transfusion and some medications. After half of month, his gross hematuria disappeared but protein in urine 3+ and occult blood 3+ still presents.
His parents took him to another hospital and the doctor recommends steroid therapy. The baby is too young so his parents reject steroid therapy. In this condition, doctor recommends Chinese medicine treatment. But there is no improvement with his condition.
In March 3 2015, Bingbing comes to our hospital-Shi Jiazhuang Kidney Disease Hospital. If acute glomerulonephritis does not get timely treated, it will develop to chronic nephritis. And chronic nephritis will develop to uremia. In regard to this condition, Dr Guo Jiawang gives the following analysis: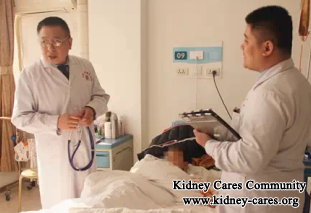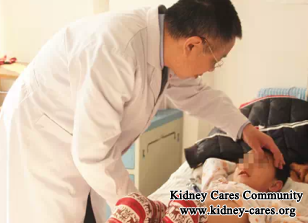 Why will cold lead to nephritis?
Since cold is triggered by virus invasion. The virus will combine with your body's antibodies, forming antigen-antibody immune complexes. These immune complexes will flow throughout your body with blood, making you feel discomfort. Kidney is important organ for cleansing your blood. These immune complexes will deposit in your kidneys and cause kidney damage.
Therefore, the treatment for nephritis should start from cleansing immune complexes.
The reason why there is no improvement with the prior treatment is because prior treatment only cures symptoms like protein in urine and occult blood but does not remove immune complexes from the blood.
Treatment in our hospital starts from removing immune complexes from the blood. After 15 days of treatment, protein in urine decreases to 1+ and urine acetone bodies become negative.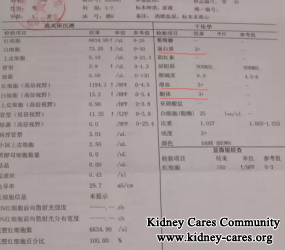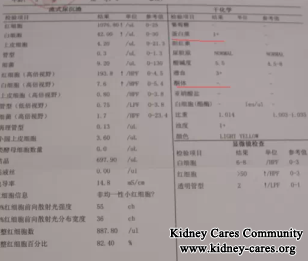 No matter which kidney disease you have, treatment is no time to delay.