What Happened? A Patient Beat The Doctor
2016-04-21 03:49
Name: Chen Qin
Gender: Female
Age: 55
Country: China
Diagnose: Diabetic Nephropathy
Patient Word:
Once stepping into the ward, I see this picture: Aunt Chen Qin-Diabetic Nephropathy patient, beats Dong Liangsheng with her punch. What happened? Why she beats the doctor?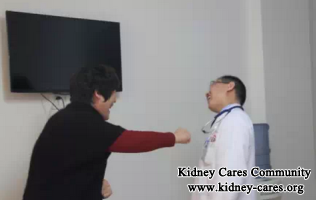 Aunt chen has come to our hospital for treatment for three times and she is very satisfied with the therapeutic effect. Last time she with three patients came to our hospital for treatment. This time she also brings three patients to our hospital. Why she has a beat with our doctor?
I ask to know that after several times of treatment, her physical values get normal and she has more energy than before. Speaking of her energy recover, aunt Chen waves a punch. Everybody burst into laughter.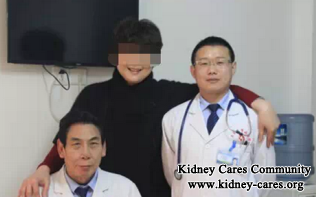 Optimistic and happiness of aunt Chen affect the surrounding people, especial Dong Liangsheng. Doctor Dong uses his professional ability to win the trust of aunt Chen. Up to now, aunt chen has brought 6 patients to our hospital for treatment. This is the best reward for our hospital.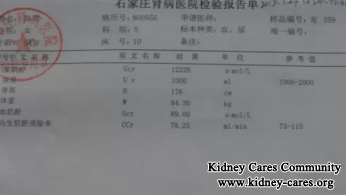 Creatinine clearance gradually comes to be normal and her medical condition gets stable completely. She is very pleased with the therapeutic effects of Chinese medicine.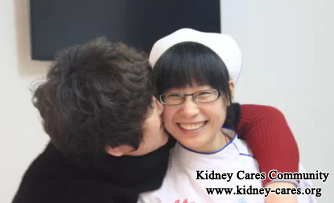 As for the treatment of diabetic nephropathy, the biggest difficulty at present is to protect the kidneys while blood cleansing therapy starts from cleansing toxic and harmful substances out of the blood so as to repair kidney tissues and protect kidney function. In this aspect, Chinese medicine treatment has its unique advantage.