Recovery Journey Of A Nephrotic Syndrome Patient
2016-04-21 03:48
Name: Li Yao
Gender: male
Age: 18 years old
Country: china
Diagnose: Nephrotic Syndrome
Patient Word: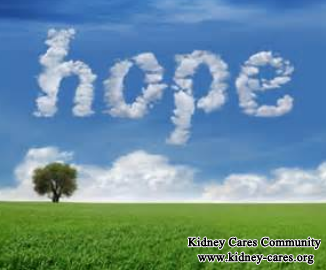 A nephrotic syndrome patient has visited many hospitals but his medical condition becomes worse. The more steroids he takes, the more serious his proteinuria is. In Shi Jiazhuang Kidney Disease Hospital, he sees glimmers of hope.
Illness condition for Li Yao
Li Yao is a senior student in 2008 but he cannot continue his study because he is diagnosed with nephrotic syndrome. In September 2008, he had swelling on his face and legs, frequent urination, urgent urination and urine output more than 1000ml so he went to hospital to see a doctor. The doctor just prescribed some prednisone 20mg for treating his swelling. When swelling gets alleviated, he was discharged from the hospital.
However, after two days, his swelling gets relapsed so he went to hospital again. The lab test shows that proteinuria is 16.6g/L, urine protein is 3 plus and 24 hours urinary protein quantity is 1.476g/L. The doctor prescribed prednisone 60mg for him one time every day to eliminate his swelling. During 15 days of treatment, urine protein becomes negative and swelling disappears.
In December 2008, his swelling gets relapsed again so he was hospitalized again. But her swelling has no improvement. To seek further treatment, he comes to Shi Jiazhuang kidney Disease Hospital.
Treatment In Shi Jiazhuang Kidney Disease Hospital
In our hospital, our doctor Liang Xiaobei applies medicines to prevent his inflammation and improve his immunity. Micro-Chinese Medicine Osmotherapy was used to promote blood circulation to remove meridian obstruction.
After 30 days treatment, his proteinuria becomes negative and swelling disappears. Prednisone was decreased from 50mg/d to 10mg/d. When his condition gets stable, he leaves our hospital and continues Micro-Chinese Medicine Osmotherapy.
He came to our hospital for further treatment due to intermittent swelling of lower limbs. The doctor asks him to follow a diet with low sodium, low fat, low but high quality protein. And anti-inflammation, anti-coagulation and kidney protection are also used for his treatment. When leaves the hospital, he has no any discomfort and can live a life like a normal person.