Nephrotic Syndrome And Micro-Chinese Medicine Osmotherapy
2016-04-21 02:27
Name: Mr Liu
Gender: Male
Age: 21
Country: China
Diagnose: Nephrotic Syndrome
Patient Word: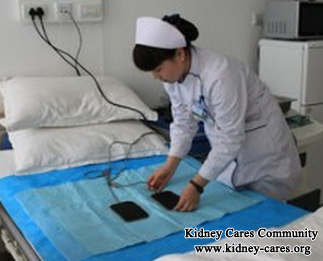 Shi Jiazhuang Kidney Disease Hospital creates Micro-Chinese Medicine Osmotherapy in treating kidney disease. This therapy is able to stop renal fibrosis progression and has the functions of dilating blood vessels, anti-inflammation, anti-coagulation and degradation. The following is a successful case of Micro-Chinese Medicine Osmotherapy for Nephrotic Syndrome.
General information of the patient
Liu is 21 years old and has facial swelling for more than 10 years. 10 years ago, he had cold and then experienced facial edema. Routine urine test in his local hospital shows that protein 2+, normal kidney function. He was diagnosed with nephrotic syndrome and took medications to prevent inflammation. But there was no any improvement. Later he took prednisone 12 tablets. In this way his condition gets alleviated but it has a higher relapse. To seek further treatment, he came to our hospital for treatment.
Diagnosis in our hospital
In our hospital, he was diagnosed with nephrotic syndrome, chronic kidney disease (CKD) stage 3, renal hypertension, renal anemia, acid-based disorders and electrolyte disorder.
Treatment results
After his hospitalization, western medicines are used to control complications.
Micro-Chinese Medicine Osmotherapy is used two times per day to block renal fibrosis inflammatory response and further injury.
Creatinine level decreases from 152umol/L to 81umol/L,Urine nitrogen decreases to 4.3 from 16.7 and uric acid reduces from 671 to 362.
Expert comments
1. The kidney disease is caused by renal fibrosis.
2. The causes of renal fibrosis in this patient:
Massive proteinuria leads to inflammatory reaction
Glomerular and renal tubular function is damaged.
3. Renal fibrosis occurs but it is not under control. This promotes the deterioration of kidney function.
4. Bacteria can injure patients' glomerular intrinsic cells through immune-mediated reaction. Thus, inflammatory reaction occurs.
5. Micro-Chinese Medicine Osmotherapy can stop renal tubular epithelial cells and glomerular intrinsic cells from being further damaged by way of block renal fibrosis's inflammatory reaction.
6. Micro-Chinese Medicine Osmotherapy can repair damaged kidney cells and tissues, activate cell function, prevent inflammatory reaction and improve micro-circulation.