How To Treat A 17 Year Old Girl With Lupus Nephritis
2016-04-21 02:31
Name: Xiao fang
Gender: Female
Age: 17
Country: China
Diagnose: Lupus Nephritis
Patient Word:
Xiao Fang is a 17 year old girl and she is in the age of learning and the sprint for the college entrance examination. But in fact she has stayed in hospital for two years.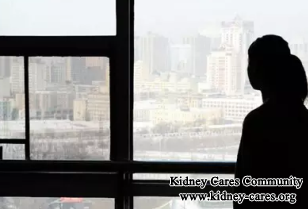 Say goodbye to the future
Two years ago, Xiao fang was diagnosed with systemic lupus erythematosus and nephritis is also triggered. Doctors said this disease is very serious and it may lead to uremia.
Xiao fang is always receiving good grades in school and her parents have great expectation of her. But at the time of getting medical reports, all has gone.
Doctors say the treatment for my disease is only hemofiltration. Lupus is controlled but there is no improvement of nephritis after two years of hemodialysis. The treatment runs out of money.
Every time reminding her disease, Xiao fang feels hopeless.
Really?
Who says lupus can only undergo hemofiltration? You have no improvement in two years, and this indicates that you have not chosen the correct treatment. When doctor Zhao Fengbo says this, Xiao fang's hope is lightened again.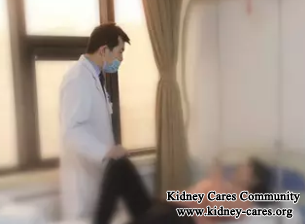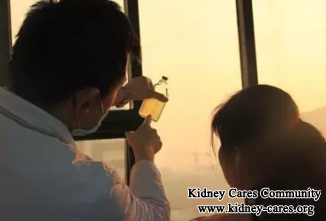 Hemofiltration can cleanse toxic substances in blood, but how about the kidneys?
Xiao fang knows what immune complexes are from internet. She also knows the key point should cleanse the immune complexes depositing in kidneys. However, she does not know which therapy can remove immune complexes from kidneys aside from hemofiltration.
There are many therapies that can remove immune complexes from the body.
Maybe you can continue your study
Xiao fang learns a new word from our hospital "San Shen Qing Du Therapy".
Through different ways to cleanse toxins in blood and kidneys to achieve the purpose of treatment, this therapy is called "San Shen Qing Du Therapy".
It is easier said than done. Dr Zhao asks her illness history many times and adjusts her dosage carefully. The improvement of her illness condition proves this therapy is really effective.
When seeing protein in routine urine test becomes "-" , Xiao fang thinks that maybe she can return to school.